S
tan Lee
almost said too much about upcoming Marvel movies at Denver's Comic Con, and the Marvel team promptly shut him up. Despite all the hush-hush over new flicks, it seems a toy is actually guilty of giving away some 
Doctor Strange
secrets.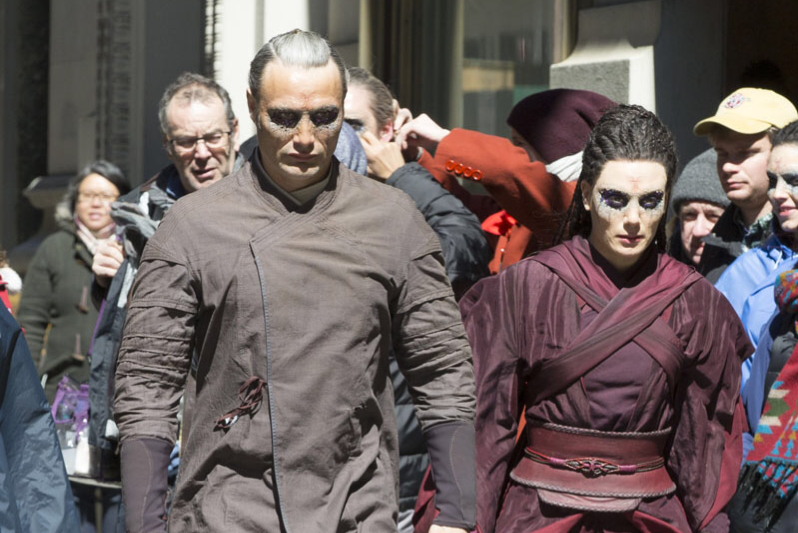 Though it's been known for some time now that Mads Mikkelsen will be playing a villain opposite Benedict Cumberbatch in Doctor Strange, little has been revealed about which comic character Mikkelsen would actually be portraying.
Now, however, a line of Marvel Minimates may cease the speculation. Chiwetel Ejiofor is playing Mordo in the film, and one of Mordo's followers is a character named Kaecilius.
Related: Shut Up, Stan Lee! Marvel Stops Comic Mogul From Saying Too Much At Denver Comic Con
In the press release for the Marvel Minimates, it states that the toys will come in sets of twos, with Mordo being packaged with Kaecilius.  The photo of the toys pairs up a miniature version of Chiwetel Ejiofor with a mini Mads Mikkelsen.
If that's not enough evidence that Mikkelsen will be playing Kaecilius, Latino Review posted all the way back in November that this was indeed Mikkelsen's character's name.
Read more to see what Mads Mikkelsen has said about the character: