N
ever has
Avengers: Infinity War
seemed so close, yet so far away.
Marvel
posted the first official footage on Twitter over the weekend, and it is totally hype-worthy.
Here's the catch: there's no actual new footage in the video. They show off old footage, such as each time we've seen the infinity stones so far. One is in Vision's forehead, one was in Loki's scepter and so on and so forth.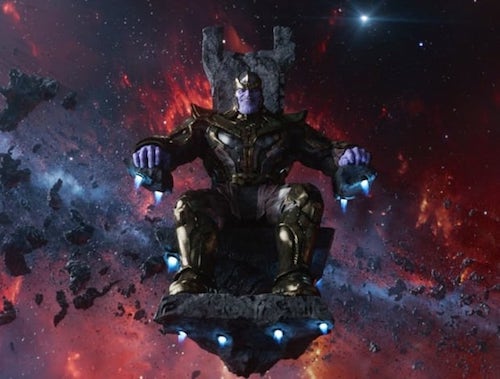 However, the ending of the video is where the excitement starts. Filmed from the first official day on set for Avengers: Infinity War, we get the first glimpse of three heroes all together. Tom Holland, Chris Pratt and Robert Downey Jr. all chat about what we can expect from the new flick.
Related: Kevin Feige Gets Real bout the Women of Marvel – Black Widow Merch for Everyone!
Tom Holland's excitement at getting to be in an Avengers film is absolutely contagious. Considering he's only 20 years old, that means he was only 11 when the first Iron Man movie came out in 2008. In other words, this is like a dream come true for any kid who grew up watching Marvel movies.
Chris Pratt and Robert Downey Jr. are also equally complimentary and excited about the big showdown.
Take a look at the first footage from Avengers: Infinity War:
Interestingly, Joe and Anthony Russo, the directors of Captain America: Civil War, also have a say. Turns out the only way to make Thanos, the big baddie in Avengers: Infinity War, a big enough threat is to split up the Avengers. Hence, the actions in Civil War.
Avengers: Infinity War is shooting over the next year (presumably hand-in-hand with the following currently untitled Avengers film). Sadly, we've got to wait until May of next year for the flick to hit theaters.
–MovieSpoon Staff