N
ow that 
Guardians of the Galaxy 2
has wrapped, the plot is set in stone.
Marvel
must be happy with the way things turned out because they just released an official statement that gives a brief overview of the events of the new flick.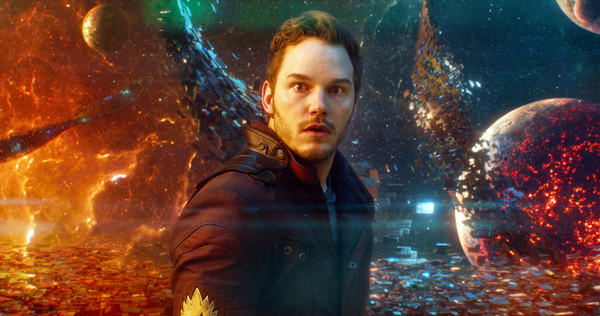 "Set to the backdrop of 'Awesome Mixtape #2,' Marvel's Guardians of the Galaxy Vol. 2 continues the team's adventures as they traverse the outer reaches of the cosmos," the statement reads.
"The Guardians must fight to keep their newfound family together as they unravel the mysteries of Peter Quill's true parentage," it continues. "Old foes become new allies and fan-favourite characters from the classic comics will come to our heroes' aid as the Marvel cinematic universe continues to expand."
Though this statement doesn't reveal many specifics, director James Gunn has been dropping tiny hints as well. According to his Facebook page, he sketches out scenes before they shoot. He showed off one of those sketches a few months back.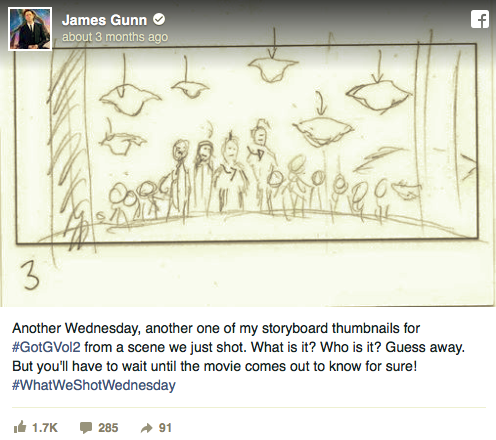 Though we can't really tell what's going on from that photo, it's exciting to get a peek at what's going on.
Read more to see what Gunn said about Kurt Russell: