I
s there any sign of the
Marvel Cinematic Universe
losing steam? Definitely not. If the length of their upcoming Comic-Con panel is any indication, Marvel is only continuing its massive streak of world domination.
That's right–this year, Marvel is getting its longest Comic-Con panel yet. How long? A full 90 minutes. Yep, that's an hour and a half of pure Marvel inside information.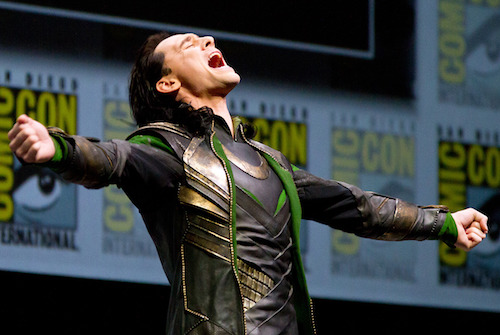 Though the studio's docket is packed full for the upcoming year, the lengthy panel is also about to celebrate its 10-year anniversary. In the last ten years, they've put out 16 movies, all of which have been successful at the box office. Obviously, they've got a lot to celebrate.
Also, Avengers: Infinity War is on the immediate horizon. This will be the wrap-up of three phases of Marvel movies. A lot has been building towards this flick. In fact, according to an interview with Scarlett Johansson, who plays Black Widow in the Avengers movies, there are moments in the new movie that include over 60 Marvel characters.
Read more: