A
s undoubtedly devious as
Jeff Goldblum
will be as the villainous grandmaster in 
Thor: Ragnarok
, Marvel's Comic-Con reveal about a second big bad doubles the excitement.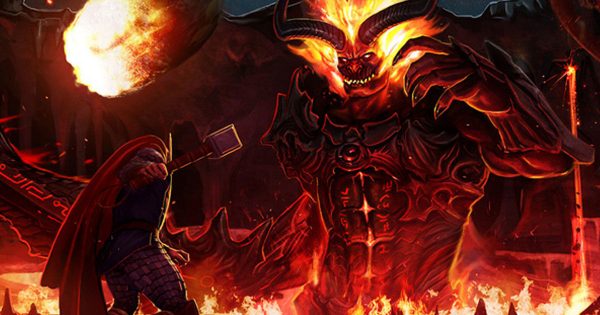 No trailer is quite ready for the film considering they just started filming this month, but Marvel did play a short teaser that showed off another villain. The teaser isn't available online, but some lucky fans who saw it in person revealed that Surtur, a character who dwells in the realm of Muspelheim, will also be joining up to threaten the god of thunder.
Surtur is describes as having the powers of pyrokinesis and dimensional transportation. The land of Muspelheim is said to be filled with demons. Sounds pretty threatening, no?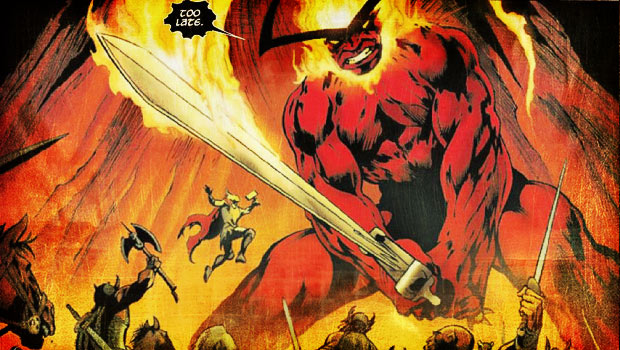 Thankfully, Thor (Chris Hemsworth) will have his buddy Bruce Banner, a.k.a. the Hulk (Mark Ruffalo), to help him. The teaser also showed the Hulk leaping into a giant fiery mass of lava to attack Surtur.
Read more to see which other villains will make an appearance in Thor: Ragnarok: