"Valkyrie is trying to not embrace any sort of Asgardian heritage that she has," he added. "Thor thinks maybe that will create a bond between them and, on the contrary, she wants to forget it all entirely."
While it makes sense that Thor would wind up with someone with a shared background. However, people are having an issue with Feige saying Valkyrie is more of an equal than Jane Foster. After all, Jane was a highly intelligent astrophysicist. Does she need to have insane physical strength to be considered equal to Thor?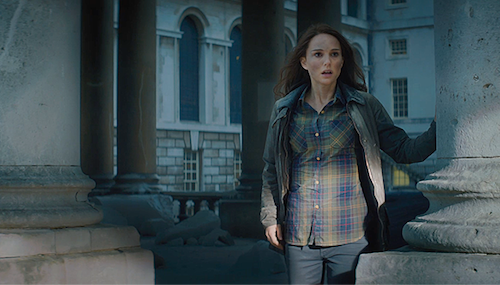 Maybe that's not totally what Feige intended to say. We'd like to give him the benefit of the doubt, but Marvel has also been known to ditch female characters off-screen without much explanation (we're looking at you, Pepper Potts).
We'll see how things play out when Thor: Ragnarok lands in theaters on November 3, 2017.
Source: io9
–MovieSpoon Staff