A
nother Hollywood icon has tragically left her fans behind. Actress
Mary Tyler Moore
has passed away at the age of 80.
Her representative Mara Buxbaum confirmed the sad news.
"Today, beloved icon, Mary Tyler Moore, passed away at the age of 80 in the company of friends and her loving husband of over 33 years, Dr. S. Robert Levine," Buxbaum stated. "A groundbreaking actress, producer, and passionate advocate for the Juvenile Diabetes Research Foundation, Mary will be remembered as a fearless visionary who turned the world on with her smile."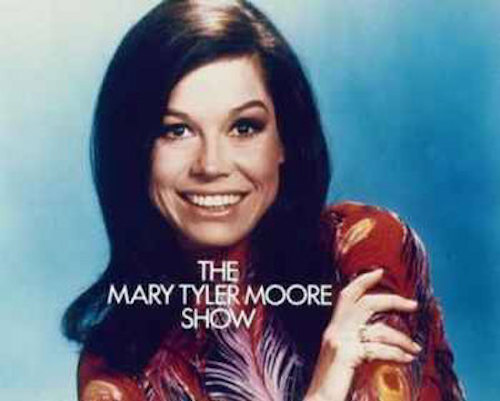 The latter line in the statement is, of course, a reference to the popular Mary Tyler Moore Show. The program first aired in 1970 and continued for seven years. It featured Mary Tyler Moore as the leading lady, who was an unmarried, independent career woman. This was one of the first shows to feature a leading character of that type.
Though it was one of her most famous shows, Moore began acting long before that. She got her start in 1952 in an episode of The Adventures of Ozzie & Harriet, and she has appeared in films and TV shows ever since. Throughout the next 15 years, she acted in programs like Richard Diamond, Private Detective; Bourbon Street Beat and 77 Sunset Strip.
1961 was the start of her five-year run on The Dick Van Dyke Show, which cemented her into fans' hearts. Even Dick Van Dyke couldn't resist her charms as her on-screen husband. "Around the second season, we would try to rehearse and begin to giggle for no reason," he said. "And a psychiatrist said, 'You have a crush on each other.' And I realized that's true! And I think it showed on the screen. I think that's why people thought we were really married because we had a wonderful connection."
Unlike her character on the show, Mary Tyler Moore was married at the age of 18 to Dick Meeker and divorced six years later. She then was married to Grant Tinker a year later, but they too divorced after 19 years. She was married to Robert Levine, whom she had been with for 33 years, at the time of her death. She is survived by one child from her first marriage.
–MovieSpoon Staff