O
ne of the most successful Japanese movies of all time is making a first-time appearance in US theaters.
Hayao Miyazaki
's cult animated film
Spirited Away
is celebrating its 15th anniversary by getting a 400-theater, 2-night release.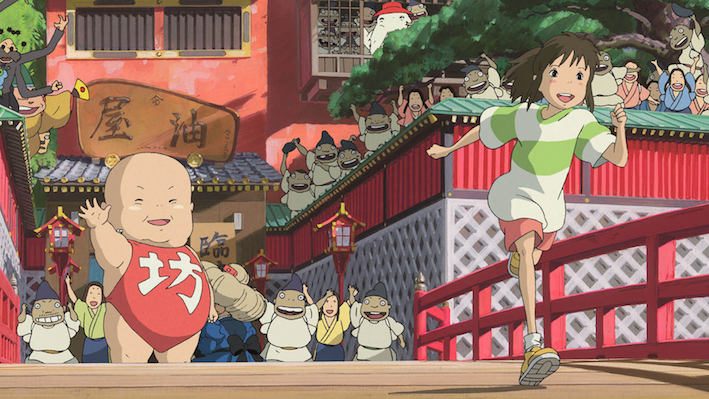 Spirited Away gained universal acclaim when it was released in 2001, with critics as well as fans going crazy over the stunning visuals and gorgeous storytelling. In fact, the film won the Oscar for Best Animated Feature and was voted the fourth best film of the 21st century by over 177 different film critics.
The movie tells the story of a 10-year-old girl who enters a spirit world and must find a way to free herself and her parents, who have been turned into pigs by the witch Yubaba.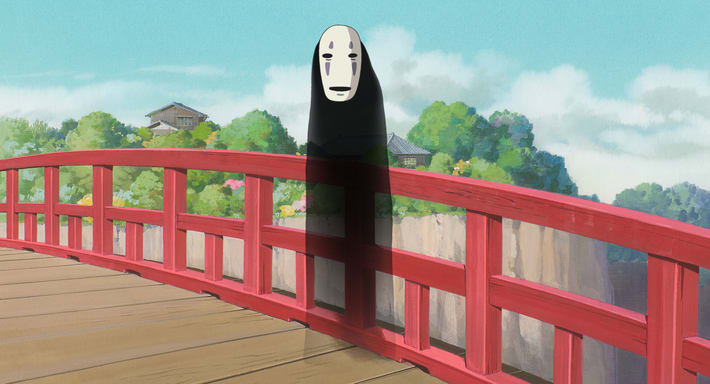 Though the film is always beautiful to watch, it's even better on the big screen, so on December 4 and 5, Spirited Away will make its long overdue United States debut. On December 4, the English dubbed version will be playing, while on December 5, the Japanese version will screen with English subtitles.
Along with Spirited Away, an exclusive short from Studio Ghibli called Ghiblies: Episode 2 will play alongside the film. Studio Ghibli is the studio behind movies like Kiki's Delivery Service, My Neighbor Totoro and Princess Mononoke in addition to Spirited Away.
For those who aren't familiar with Hayao Miyazaki, he's also worked closely with Studio Ghibli throughout the years. In fact, he co-founded the studio and directed many of their best films. Though he retired back in 2013, Miyazaki recently announced that he'd be stepping out of retirement to help work on the computer generated animated film Boro the Caterpillar.
Boro the Caterpillar started out as a short film, but Miyazaki was reportedly not happy with how it was turning out and wanted to step in to turn it into a feature-length movie. Quite frankly, anything that means we get more Miyazaki movies is fine by us.
–MovieSpoon Staff