T
here's nothing like a feline friend to provide companionship, entertainment and a good solid hiss at an alien or two. Okay, maybe the last part is just about one of our favorite
movie cats
.
Cats have been an important part of history for centuries now, so it's only fitting they'd earn a place on the silver screen alongside the best heroes and villains of the age. Whether they're completing action scenes, antagonizing new boyfriends or even trying to repair a spaceship, these movie cats put the purr in purrfection.
Here are our top 21 greatest movie cats:
#1. Jones aka "Jonesy"
Alien (1979)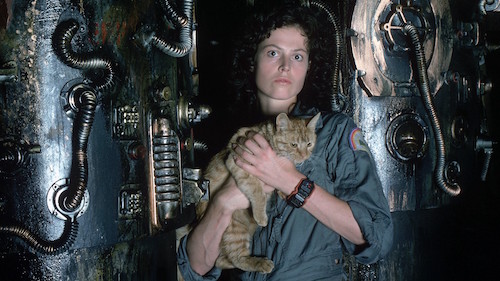 Though Jones was just around to help control the rodent population, he wasn't afraid to hiss at that darn alien.