E
dgar Wright
is a director where you can feel the blood pumping through all his movies. As
Baby Driver
opens with a getaway driver awaiting his partners in crime to emerge from a bank, he entertains himself with music on his iPod. But music isn't just something to passively listen to while sitting in a car. Not for the driver known as Baby. He lip-syncs along, mimics the drums and activates the windshield wipers to the speed of the song.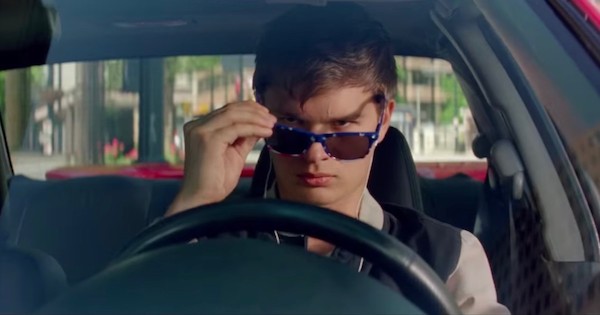 When the robbers finally return to the car, the ear buds stay in, the car goes vroom and a fantastic chase is underway. Music isn't just entertainment for Baby; it's the force that can drive him to do everything with grace and intensity, from escaping the cops to ordering coffee. Think Drive meets La La Land, swirled together with a sweet mix tape.
Ansel Elgort plays the titular Baby with a remarkable range for a character with tinnitus that spends most of the movie quietly being lost in thought as he listens to his MP3 player. When he's not working with his no-nonsense heist organizer Doc (Kevin Spacey), he finds himself talkative and enthused with diner waitress Debora (Lily James), a woman that he instantly falls for upon first hearing her sing a little diddy. He needs to have her in his life just as much as he needs to know that song she was singing when they first met. And he really wants that song. So obsessed Baby is with music that he'll find it in the most unlikely of places, recording conversations of his criminal cohorts and remixing them into amazing melodies. It sounds silly, but I dare you to listen to his track "Was He Slow" and not be convinced it's a catchy song worthy of the end credits.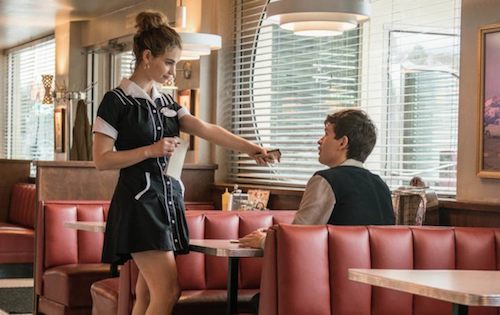 Baby is such an articulate and intelligent guy that it's unfortunate he's involved with the world of crime, despite the amazingly charismatic bad guys. Doc looks fondly on Baby and will go to bat for him, but only from a business perspective. The criminal couple of Buddy (Jon Hamm) and Darling (Eiza González) admire him, but still look down on him like a child, openly talking about murder and betrayal in front of him as though they were having an adult conversation that Baby's ears couldn't hear.
But the chaotic Bats, played with the right amount of grit and crazy by Jamie Foxx, doesn't trust him at all. Too pompous to be insulted by others and too stupid to ask before shooting, Bats becomes the unhinged gangster that lights a fire under Baby, forcing him to put that musically calculative mind to better use.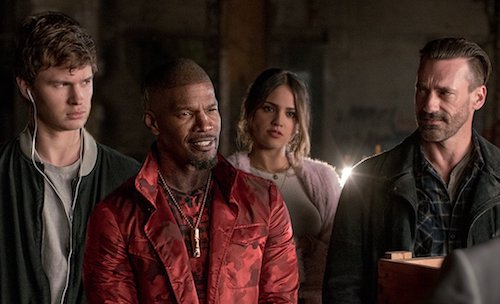 The character of Baby is a familiar one, what with his quietness, troubled past and a strong desire to run away with his girl. He thankfully comes off more original than derivative, more of a unique amalgamation if anything, thanks to a script that paints him as a man of many passions and quirks. The little aspects of his record collecting, voice remixing and a plethora of different MP3 players really make him a character you want to root for, hoping he'll take the next exit from bank robbery before crashing into the inevitable wall of the law. He'll turn, but only if he can make it look cool with a style all his own. Anything less would be a disservice to Baby's way of life.
Read more to watch the Baby Driver trailer: