T
he music at play in
Band Aid
is a coping mechanism for a couple trying to come to terms with their unsure relationship, hovering in that awkward void between divorce and parenthood. They seemed to once be a fun and ambitious duo that had their own brand of humor and high prospects for their futures.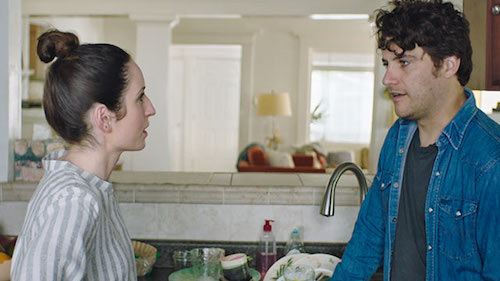 Now at a crossroads of their relationship, Ben (Adam Pally) and Anna (Zoe Lister-Jones) show more passion in their argument about dirty dishes than anything else. Their fight devolves into a shouting match of expletives of who can say the F-word the loudest. As they reach higher volumes, there is something they, or at least the audience, notices about their voices: they have great harmony.
They later realize how good they sound when attending a birthday party for their friend's kids. After feeling out of place and trying to escape their depressive feelings with a private smoke, they soon take interest in the plastic instruments meant for little children and start to perform a song. Not just any song, but one composed of blunt lyrics for their current mood. It becomes clear from their elevated moods and concentration on the music that their duets do more than their ineffective marriage counselor ever could. At least for a while as they'll eventually have to just clean that dirty dish already.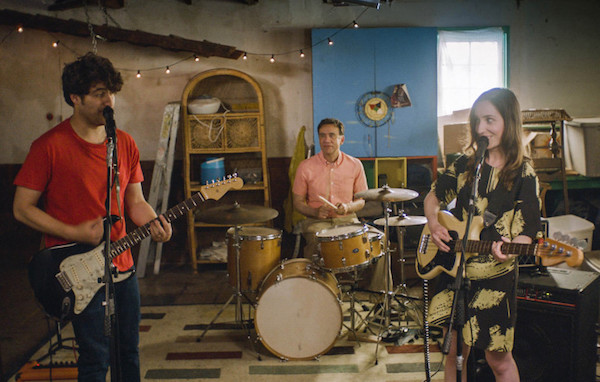 Though Ben and Anna have their issues and seem like an antisocial couple, they're cute on their own. They smoke weed together, make the same jokes and share a love for pizza and music. There's something worth salvaging in this relationship, when every song, joke and awkward act of sex carries a genuine smile on both their faces.
Scenes like these feel earned after their rough road of becoming disillusioned with their lives. Anna's book deal fell through and she's now an Uber driver. Ben is a remote graphic designer, but finds himself ignoring emails from clients after realizing art doesn't hold the same thrill. Their recent problems with conceiving a child made them all the more bitter.
Related: Movie Review: 'The Book of Henry' Is Clever, Inventive and Unpredictable
Despite all their fights and frustrations, the couple still seems to hang on to their relationship, trying as best as they can to prevent falling off the cliff of depression. Even if you've never been in their situation, you most likely know a couple like this; the trendy couple that believe they're ready for the next stage of being together, only to shudder worrisomely when they find themselves in over their heads, making all the mistakes they never thought they'd make. Arguing about dirty dishes and bickering over dinner seem like such sitcom situations that we'd like to think we'll never fall into. But there's something eerily true about these scenes that are enough to make any 30-something quiver about turning into their parents.
Read more to watch the trailer for Band Aid: