The Guardians of the Galaxy are BACK! Read our movie review of Guardians of the Galaxy Vol. 2 here:
W
ho would have thought that a space opera about a 1980s man-child, a green alien, a tattooed muscle-head, a talking raccoon and a walking tree could be so successful? Thanks to
James Gunn
's silly and fantastical direction of
Guardians of the Galaxy
, these characters were loaded up with enough charm and attitude to make them as iconic as Iron Man or Captain America. The misfit collective was so likable and fun that their electric spirits are relied on heavily to carry an unfocused and bloated story for the sequel. They succeed, but still stagger across the finish line with sweat and profanity.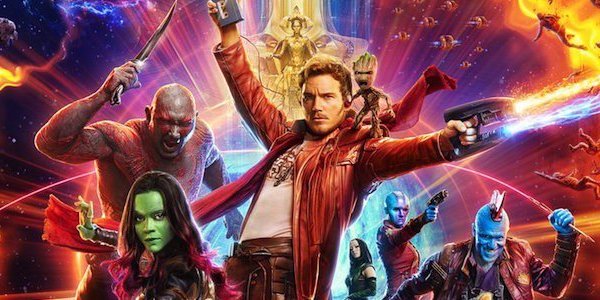 The whole gang is assembled once more, but this time with more funny things to say than a powerful arc pulling them through. Peter Quill (Chris Pratt) is shocked to discover his true father is Ego, a powerful sentient being that happens to look like Kurt Russell. Gamora (Zoe Saldana) is still hashing out that bitter rivalry with her sister Nebula (Karen Gillan) with plenty of road left before recovery.
Drax (Dave Bautista) attempts to find some form of romance with the empathic alien Mantis (Pom Klementieff) or as much as he can with his blunt and cackling nature. Rocket (voiced by Bradley Cooper) tries to come to terms with his need to be such a bad guy. And Groot (voiced by Vin Diesel) struggles to do something useful for the group outside of looking adorable in his current made-for-toy-shelves baby form.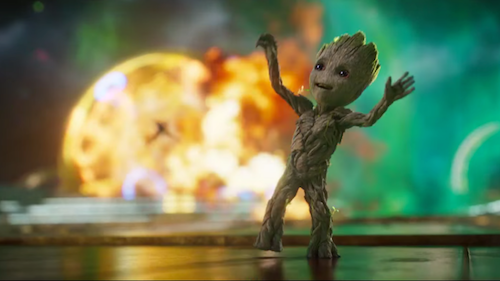 That's more than enough arcs for the movie to balance, but, wait, there's more! Peter's old abductor/co-worker/surrogate father of Ravager leader Yondu (Michael Rooker) is trying to come to grips with what he's done to Peter since he was a boy. Not much time to lament on that, however, as the rest of the Ravagers mutiny against their leader as they feel he's turned more yellow than blue.
How will Peter ever find time in this crowded script to form that romance with Gamora? Don't worry, the movie makes room for all of this at 138 minutes, despite feeling as tightly compressed into a picture that has the wiggle room of a sardine can. There's not even time to address the current whereabouts of that pesky Thanos or those Infinity Stones he's after. I must admit I'm thankful for this, however, as the movie has too much going on to be bothered with where it connects in the Marvel Cinematic Universe.
Related: Marvel Cinematic Universe Passes $11 BILLION Worldwide
Gunn still hasn't lost his touch. It takes only a couple minutes for Gunn's trademark of a tentacle monster, the insertion of ELO into the soundtrack for that 70s pop vibe and a dancing Baby Groot. Minutes later, the Guardians meet with a race of golden aliens known as The Sovereign, only to be chased across the universe by them after Rocket swipes some batteries from their planet. In between all this is that familiar flavor of the most hilarious dialogue for these infinitely lovable losers. They could extract laughs out of ordering takeout, let alone blowing up a monster.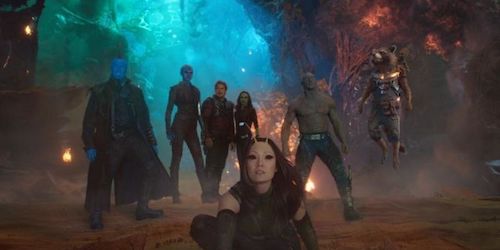 They all work so well together that it's a bit of a shame they spend most of the movie apart on their own arcs. And while I had a lot of fun watching the trash-talking pair of Yondu and Rocket lay waste to a ship full of mutinous Ravagers, I'm not sure it needed so much attention to warrant a slow-mo strut towards the camera. And there are plenty more of these slow-mo struts for all the characters to make for some trailer-worthy shots and spotlight the soundtrack. Don't get me wrong; they all look good in slow-mo and the music is fittingly cool, but I'd rather see these characters bicker together than mug separately.
Read more to get the rest of the Guardians of the Galaxy Vol. 2 movie review: