Ready for guns, guns and more guns? Read our movie review of John Wick: Chapter 2:
The second chapter of John Wick's saga is mindful of its already established decadents, yet still bold enough to go bigger. It has already been established in the previous movie that if you do something as stupid as kill the dog of retired hitman John Wick, he'll come after you in a blizzard of bullets, punches and stabs. So you can understand how violent he becomes in the opening scene of John Wick: Chapter 2 when Russian mobsters steal his car.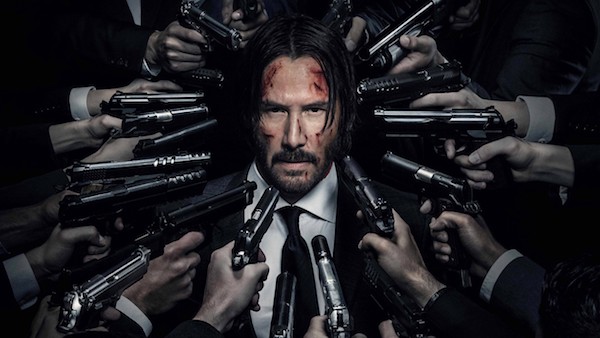 While he works his way through a seemingly endless swarm of gangsters, a Russian mob boss (Peter Stormare) gushes about the events of the previous movie to bring us up to speed. He and other members of the secret world of organized crime know not to mess with Wick, especially when he acquires a new dog. If he asks you to watch his dog, you better pray nothing bad befalls that pooch.
The titular hero (reprised by a subtle and gritty Keanu Reeves) finds himself being called upon by old partner Santino D'Antonio (Riccardo Scamarcio) to fulfill a blood oath of the crime world and kill someone for him. Wick refuses and D'Antonio blows up his house. Don't worry – the dog survives. Had he not, D'Antonio would already be dead. Homeless and dirty, walking the streets of New York with his canine companion, he attempts to play by the rules of the hitman blood oath as stated by crime leader Winston (Ian McShane) before taking out D'Antonio.
Wick isn't too concerned about D'Antonio's request to assassinate his sister Gianna (Claudia Gerini) to take some high seat on the crime council. He just needs to know where and when, which happens to be Rome during a concert. He knows enough people in the area to provide him with an underground map of the concert area, an arsenal of weapons to take out the attacking guards and a bullet-protective suit that can blend in easily for a night of drinks. What starts as a simple enough assassination job quickly snowballs into a larger fight as Wick soon finds the entire world of hired killers gunning for him.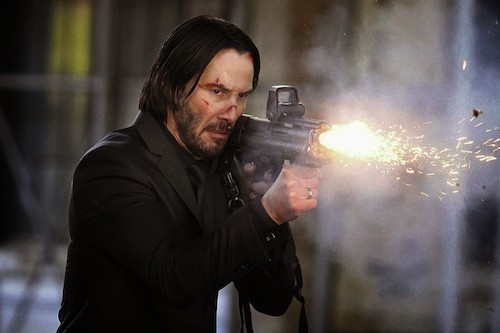 Much like the first movie, the script is a simple enough story to weave some intense action sequences with words used more sparingly than the bullets, but just as precise. There's no long and drawn out monologue about how Wick's loss of his house personifies his dead wife or how D'Antonio was always jealous of his sister. There's no vapid banter or verbal threats between Wick and his opponents. When Wick and his old friend Cassian (Common) first meet, their dialogue is limited before they start shooting each other. They both have jobs and have no time to be chummy. Even D'Antonio's lead bodyguard, a silent killer played by the intimidating Ruby Rose, doesn't say much through her sign language. Rose had quite the mouth on her in xXx: The Rise of Xander Cage, but seems to be just as cocky and powerful without any words.
Related: Movie Review: 'xXx: Return of Xander Cage' Is a Fine Slice of Action Cheese
Similar sequences are repeated from the first film as when Wick finds himself running and gunning through a concert of techno music and flashing lights. But these scenes are heightened by the more beautiful set design. When Wick finds himself running for his life from the concert, he leads his attackers into darkly lit ruins with a neon tint to the lighting. The fight continues all the way outside of these ruins where Wick and Cassian shoot at each other in the street before punching each other down flights of stairs. Their bout is practically a ballet of gunplay and wrestling, at point turning into a UFC fight where Keanu wraps his legs around Common's head to gain the upper hand.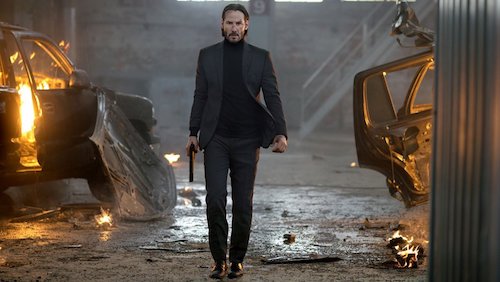 That fight eventually carries into a hotel where they are not allowed to fight and decide to have a drink together. It's a bombastic series of fights with an air of comedy for the audacity, but still admirable for putting such effort into creating an overblown world of secret hitmen.
Read more to get the rest of the movie review for John Wick: Chapter 2: