I
n 1978, two of the greatest superpowers on Earth battled in the boxing arena. Well, at least one of them was from Earth. A now-iconic comic cover pitted fighting champion
Muhammad Ali
against the "man of steel"
Superman
.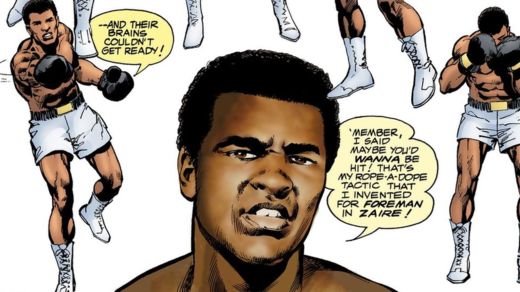 Ali passed away on June 3 at the age of 74. He had been fighting Parkinson's disease for 32 years and died from a respiratory issue.
Since Ali's death, the comic book cover has become one of the most widely shared images on social media. Naturally, the fight between the two heroes would draw a lot of attention. The Beatles and Andy Warhol are just a few of the celebrities spotted watching the festivities.
Check out the iconic cover: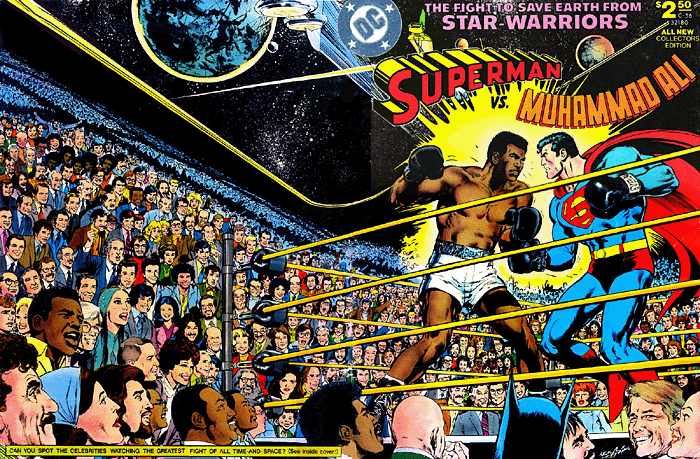 Artist Neal Adams, who drew the cover, said DC Comics editor Julius (Julie) Schwartz came up with the idea to pit the two forces against each other.
"One day at a meeting, Julie said, 'Why don't we have Superman fight Muhammad Ali?' We all said, 'You're crazy!'" Adams explained. "But Julie felt that a real-life hero fighting a fantasy hero would be something special."
Read more to see why Muhammad Ali and Superman were fighting: