S
omething quite
unfortunate
is coming to Netflix. In fact, a whole series is heading our way.
The 13-book set A Series of Unfortunate Events is being adapted into a Netflix show, and Neil Patrick Harris will star as the devious Count Olaf.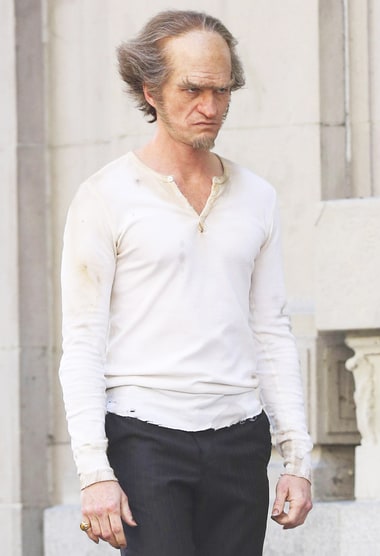 Recent set photos from the filming location in Vancouver surfaced that show off his make-under. Though Harris is normally quite a dapper dresser, his new look features dirty clothing, mangy hair and eyebrows and a prosthetic nose.
The book series follows a trio of orphaned siblings–Violet, Klaus and Sunny Baudelaire–who must live with their guardian Count Olaf, who has plans to steal their large inheritance. After he loses custody of the kids, he disguises himself and follows them to their future homes, each time attempting to steal their money.
Though there is no release date set yet, it's estimated that the new series will come out later this year. Netflix plans on shooting 13 episodes, one for each book. The company originally ordered the episodes back in November of 2014.
Read more for more news about the series: