A
s
DC Comics
attempts to become more competitive with Marvel, they are adding more and more A-listers to their flicks. The latest update is that
Nicole Kidman
is in talks to join 
Aquaman
.
Nicole Kidman is having a fantastic year, so it's no wonder DC would want to tap her for a film. The Academy nominated the actress for an Oscar this year for her work in Lion. In Lion, she plays a mother who adopts two children from India. One of the kids (played by Dev Patel) grows up with the desire to find his real family. Kidman must cope with the challenges of having her son want to find his biological mother.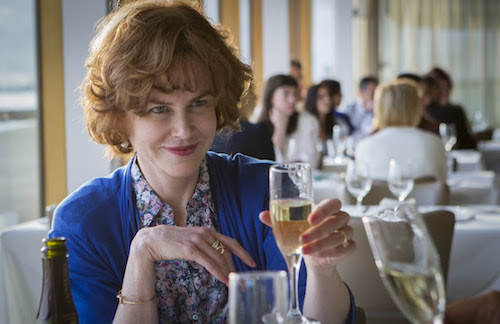 Clearly, Kidman has stellar maternal movie skills. Perhaps this is why people are suspecting she will be playing Aquaman's mother. According to the comics, Aquaman's mom is named Atlanna. She comes from the kingdom of Atlantis. However, she falls in love with a lighthouse keeper and has a son with him. This son will wind up being a bridge between the underwater and land-bound worlds.
Related: DC's 'Aquaman' Begins Preproduction in Australia Just as 'Thor' Makes Exit
Director James Wan has had his eye on Kidman for a while. Wan considers Kidman to be his top choice, and he officially extended an offer this week. The cast list features Many other huge stars in addition to Nicole Kidman.
Read more: