P
roducer/director
J.J. Abrams
was at the launch of
CinemaCon 2016
, so that means there was plenty of 
Star Trek Beyond
talk, right? Right?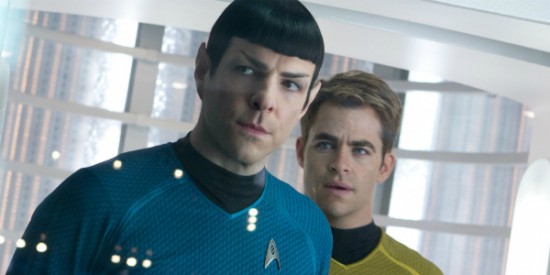 Well, not exactly. In fact, Abrams, who is producing the new flick, was so silent about the film that it's got Trekkies pretty worried about the upcoming release's quality. This is the third of the modern Star Trek films, all of which have been produced by Abrams.
The famed director helped open CinemaCon by receiving an award for "Showman of the Year," with actor Simon Pegg ("Scotty", in the reboots) presenting the honor.
Abrams remained pretty mum on the project while accepting the award, but said director Justin Lin (Fast & Furious) is working hard to get the film finished.
Even more conspicuously, Paramount's slate presentation showing off impending releases featured absolutely NO footage from Star Trek Beyond. Perhaps they are waiting for something better to show off, given that the trailer they released in December caused fans to fear for the franchise.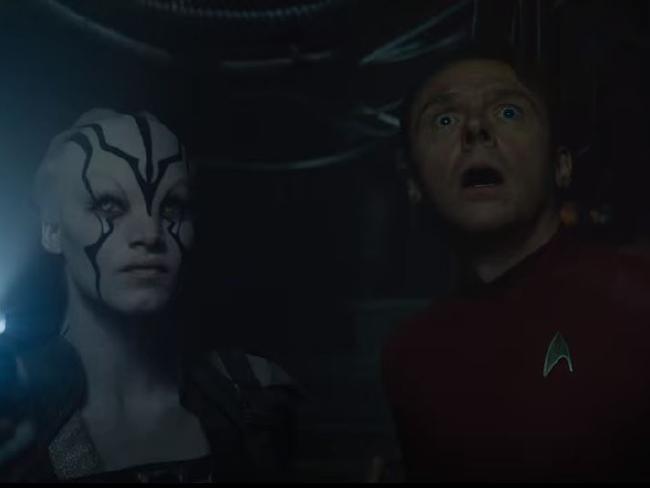 Even Pegg himself warned fans to try not to judge the whole film based on the one trailer, which critics said relied far too heavily on action sequences. "I didn't love it because I know there's a lot more to the film," said Pegg. "There's a lot more story and a lot more character stuff, and a lot more, what I would call 'Star Trek stuff.'"
So what's going on here? Is Paramount doing a last minute scramble to recut the footage into something better? Or have they already lost faith in the project?
Given their successes with Star Trek and Star Trek Into Darkness, you'd think they'd want to play up this money-maker. The two blockbusters had domestic grosses of $258 million and $229 million, respectively.
Check out the trailer here:
Star Trek Beyond is slated for release July 22, 2016, and stars Chris Pine, Zoe Saldana and Zachary Quinto.
–MovieSpoon Staff