I
f we can't count on
Captain America
to stay a hero, who can we count on?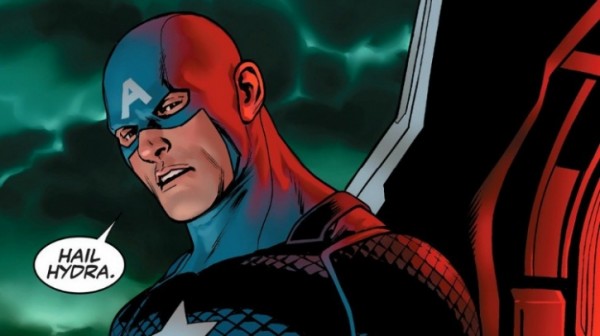 Though the shocking decision to make one of the world's most noble superheroes part of the evil Nazi-founded organization Hydra has brought about a lot of fan contempt, Stan Lee has recently sided with the bad guys.
Lee, who is credited with creating dozens of Marvel's most beloved characters (but NOT Captain America, who was created by Joe Simon and Jack Kirby), is going against popular opinion by suggesting the villainous move may not be all that bad.
"It's a hell of a clever idea. I don't know that I would ever have thought of it for him to be a double agent, but it's going to make you curious," Lee said.
"It's going to make you want to read the books. They'll probably do a movie based on it."
However, this may be exactly what fans are fearing. One of the primary complaints against the decision is that Marvel is just making Cap part of Hydra for the money.
Read more to see what Captain America fans have to say: