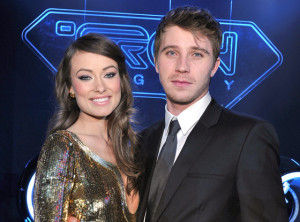 Here's some casting news for fans of Tron – it looks like a third movie in the famous Disney franchise is in the works, and both Olivia Wilde and Garrett Hedlund will be reprising their characters from 2010's Tron: Legacy for the upcoming flick.
The Hollywood Reporter was first to report that the sequel is underway, noting that the sci-fi film will be directed once again by Joseph Kosinski. While plot details have yet to be revealed, the report states production is slated to begin shooting this fall, likely in Vancouver, and Justin Springer will be involved as a producer.
Legacy was the sequel to the 1982 sci-fi film starring Jeff Bridges and Bruce Boxleitner, which took place inside a computer world known as the Grid. The original film wasn't a huge success at the box office during its original release, but it sparked a cult following in later years.
Decades later, Disney revisited the plot and resurfaced the popular movie by revealing that Bridge's computer programmer character had a son (Hedlund) who jumps into the Grid to find his father. Meanwhile, Wilde was introduced as Quorra, an ass-kicking algorithm in human form.
A desire to make a third Tron film was always on Kosinski's mind—even before the second movie hit theaters!
"I think we've set up a world that has a lot of possibility and potential," he told E! News back in 2010. "We don't save anything in the movie, and I think I put in everything that I possibly could, but I feel like the ending is open enough that you could wonder, what's next?"