A
ustralian Marvel fans were in for a surprise when they stumbled upon 
Thor: Ragnarok 
being filmed right in front of them. Though everyone knew for a while now that filming was going on in Brisbane and they were warned ahead of time that streets would be closed, no one suspected that the gods of thunder and mischief would be readily visible on their doorstep.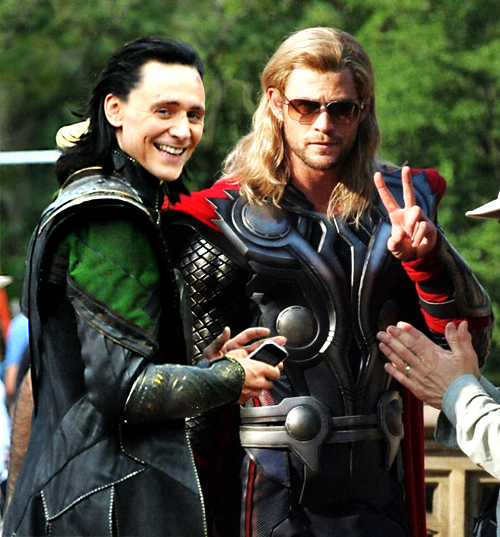 Fans were kept to one corner of the street as Chris Hemsworth and Tom Hiddleston shot a scene as adopted brothers/gods Thor and Loki. The street was made to look like New York City, with cabs driving on the "wrong" side of the street and extras wearing Yankees jackets.
Some fans who spoke to ABC News were excited that Chris Hemsworth, a native Australian himself, wanted to film in Australia. In fact, people blamed the lack of usual filming for the high turnout of fans at the Thor: Ragnarok set.
Read more to check out the photos: