T
he new year is just kicking off, but it's already looking good for
Marvel
. The superpowered studio has three new flicks slated to come out in 2017, and they're predicted to bring Marvel to its first ever $2 billion year.
Marvel has had years where they've released two films, and those have always been hugely profitable. This is the first time they've had three movies on the schedule, though. First up, Guardians of the Galaxy Vol. 2 will arrive on May 5, 2017. After that, Spider-Man: Homecoming will hit theaters on July 7, 2017. Thor: Ragnarok will round out the year on November 3, 2017.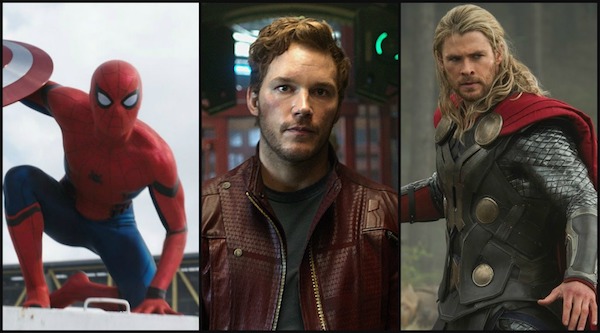 Each of these movies will probably make at least $500 million–and that's a very low estimate. The first Guardians of the Galaxy movie made $773 million worldwide. Also, the most recent Thor movie, Thor: The Dark World, earned $645 million. The new Spider-Man film doesn't have any history yet, but fans loved the introduction of Tom Holland as Peter Parker. He made his official debut in Captain America: Civil War.
Related: Here's Who Peter Dinklage Will Play in 'Avengers: Infinity War'
The new Star-Lord centered movie will probably do even better at the box office than the first. Likewise, hype for Thor: Ragnarok is building rapidly, and fans are expecting it to be the best Thor film yet.
Read more: