W
ith the passing of the famous artist
Prince
, his musical achievements are being celebrated. However, the talented musician was also involved in cinema, starring in
Purple Rain
, the film coinciding with the album of the same name.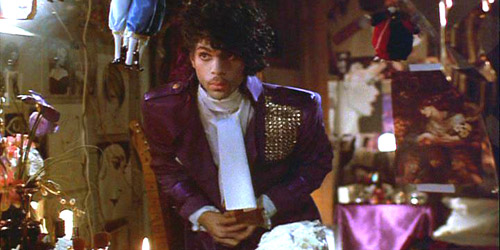 The film is an American rock musical drama, starring Prince in an almost autobiographical role. Purple Rain centers around "The Kid," a talented musician with a difficult home life. The story takes place in Minneapolis, Prince's native city, where the Kid fronts his band the Revolution, often playing at the First Avenue nightclub.
Drawing on the relationships of the upcoming band, the movie explores the Kid's relationships with bandmate Apollonia, who eventually leaves to work with a rival group. An edgy performance of "Darling Nikki" embarrasses Apollonia and prompts the Kid's friends to point out that he's following the same destructive path as his father.
Read more to watch the trailer: