E
very 
Stars Wars
fan wants the magic to last forever, but unfortunately, some things must come to an end. Actor
Kenny Baker
, who plays
R2-D2
in all six of the 
Star Wars 
episodes, has passed away at the age of 81.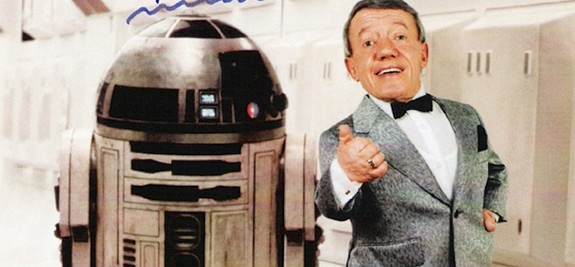 Baker had been suffering from illness for a long time. He appears to have died in his sleep while at home in England.
Baker first made his appearance as the infallible droid in 1977 with Star Wars: Episode IV – A New Hope. His final appearance as R2-D2 was in 2005, in Star Wars: Episode III – Revenge of the Sith. The 3-foot-8-inch actor would climb inside the husk of the robot to create his movements from within.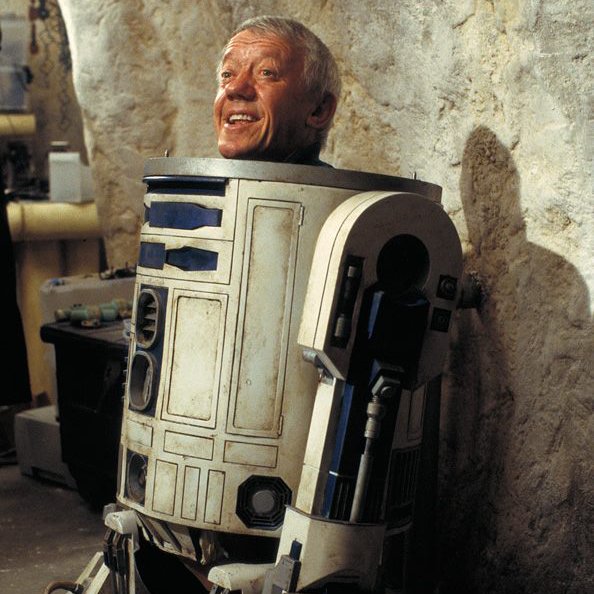 George Lucas, who created Star Wars, released a statement in praise of the deceased actor.
"Kenny Baker was a real gentleman as well as an incredible trooper who always worked hard under difficult circumstances," he said. "A talented vaudevillian who could always make everybody laugh, Ken was truly the heart and soul of R2-D2 and will be missed by all his fans and everyone who knew him."
President of Lucasfilm Kathleen Kennedy added to the sentiment. "There is no Star Wars without R2-D2, and Kenny defined who R2-D2 was and is. He will be greatly missed, she stated.
The cast members who had worked with Baker also paid tribute.
Mark Hamill, who plays Luke Skywalker in the famed series, posted on Facebook about his comrade with a reference to a famous Star Wars line.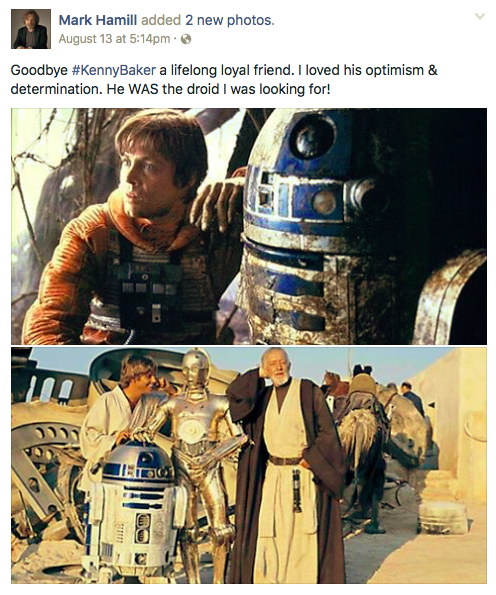 Ewan McGregor voiced his high esteem of Baker on Twitter. McGregor portrayed a younger version of Obi Wan Kenobee in the Star Wars prequels.
So sorry to hear about this. It was lovely working with Kenny. Kenny Baker, Star Wars R2-D2 actor, dies aged 81 https://t.co/9HW6f3MWZl

— Ewan McGregor (@mcgregor_ewan) August 13, 2016
Though Kenny Baker may have passed away, the love of his work on Star Wars and countless other film projects isn't likely to fade anytime soon.
–MovieSpoon Staff