Get these August Redbox releases (including Kong: Skull Island) to round out the summer!
S
ummer is almost over and there's only so much time to catch up on movies before school is back in session and summer work hours come to an end. If you can't make it out to the theater, you should be able to make it to a Redbox for the latest
August Redbox releases
. And since you obviously don't want to waste your time, here are five films coming to Redbox this August that you should be checking out.
#1. Kong: Skull Island (Now Available)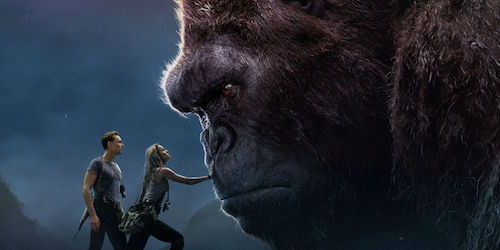 After so many King Kong movies before it, Skull Island doesn't waste our time by doing away with most of the junk that comes packaged with setting up giant monster movies. This August Redbox release features a strong cast of Tom Hiddleston, Samuel L. Jackson, John C. Reilly and John Goodman, director Jordan Vogt-Roberts is smart enough to know we didn't come for Jackson screaming about the Vietnam War or Reilly slicing up pterodactyls with a samurai sword (as awesome as that is).
You came for Kong and you're going to get a lot of him in this picture. He makes easily his best appearance in at least three decades and savages a host of big monsters on an island full of nightmarish creatures. For being a shameless B-movie, it's great fun and pleasing appetizer for a future giant monster match between the two greats of the genre.
Read on for our next Redbox picks: