We're so excited for October because X-Men: Apocalypse is finally coming to Redbox! The good news is you'll be able to rent X-Men: Apocalypse for $1.5o from Redbox–the bad news is that it is it's a critical bomb. Thankfully, there's plenty of other awful movies coming to Redbox in addition to X-Men: Apocalypse to round out the best bad movie marathon. Check out the worst of the worst coming to Redbox next month:
It's the Halloween season and chances are Redbox will be rented out of all the horror movies come the month of Trick-or-Treating. But if you're really looking for a scare in the less traditional sense, there are plenty of flops and misfires at Redbox to indulge your bad-movie fetish. You know, if that's your thing, no judgement here. Redbox it up.

If you didn't catch up on all the cinematic trash of this year at the theater, here is your chance to play catch-up with Redbox and endure the same pain we had to.
Here's our list of our seven favorite Redbox bombs in October:
1. X-Men: Apocalypse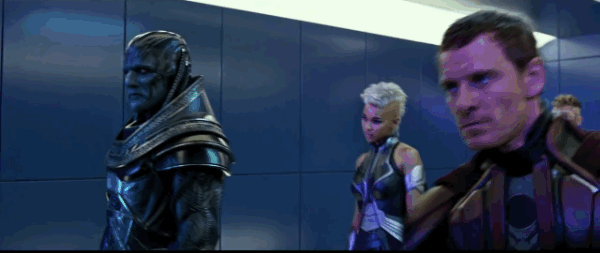 One would think that Bryan Singer's third entry in his robust X-Men prequel trilogy would be just as solid. And that someone would be wrong. Unlike the previous X-Men movies, the villain of Apocalypse is far more vanilla with his standard supervillain scheme of controlling the world, assembling an army of evil mutants that follow him for no reason and transferring his soul into the crippled body of Professor Xavier. An ulterior motive I theorized was that he also wants to dress mutants in their classic costumes as he forces Magneto to wear a cape and helmet for no reason.
With too many mutants, too little character development and the most-dreary of apocalyptic scenarios, it's amazing how Singer has the guts to criticize X-Men: The Last Stand as the worst of the original X-Men trilogy. You best not be talking smack out third movies being the worst, Singer; you just made one that most people are waiting for Redbox to see.