Missed out on seeing Arrival in theaters? Get it on Redbox right away! Rent Arrival on Redbox the second it comes out for just $1.99.
When it comes to alien movies, Arrival is something special. That's why you should rent it on Redbox as soon as possible. Arrival was one of the biggest movies of the year, so it's no wonder the demand to see it through Redbox is high.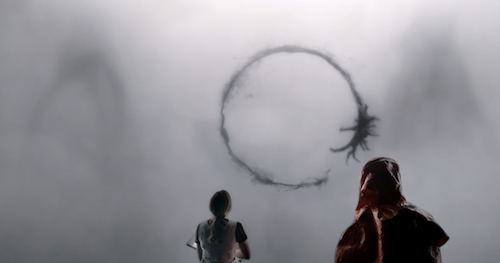 Be warned–Arrival is way more intellectual and heartfelt than you'd expect from an alien movie. But if you rent it on Redbox you can pause to process or have a good cry.
Arrival stars Jeremy Renner and Amy Adams in one of her most incredible performances yet. The story centers on Amy Adams' character, Louise Banks. Banks is one of two linguists hired to attempt to make contact with aliens. Out of nowhere, 12 mysterious alien spacecrafts landed on Earth.
It ends up being a race among countries to see who can communicate with the aliens the quickest. Representatives of each country begin to fear that the aliens are trying to pass on a weapon to the humans. Whoever gets it first could end up controlling the planet.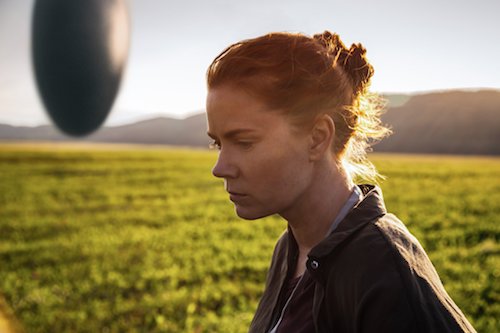 As Arrival weaves along, viewers also learn a lot about Louise Banks' personal story. Her relationship with Jeremy Renner's character Ian Donnelly gets more and more complicated as the struggle to solve the problem.
Related: Movie Review: 'Arrival' Delivers on Inspiring and Introspective Science Fiction
Arrival did really well with both critics and fans, which makes it a good one to rent on Redbox. It received a 94% "Certified Fresh" rating on RottenTomatoes. Not to mention, it earned over $190 million at the box office.
Take a look at the trailer:
Arrival is available for rental on Redbox beginning on February 14, 2017. It will also be available on Netflix's DVD-by-mail at the same time.
Check out more MovieSpoon Redbox picks here and like Arrival on Facebook.
–MovieSpoon Staff