Baywatch Redbox Release
A
dmit it–you've been secretly dying to see
Baywatch
. Maybe you didn't want to shell out the money to see
Baywatch
in theaters, but you'd totally pick it up from
Redbox
. Lucky for you,
Baywatch
is coming to Redbox soon!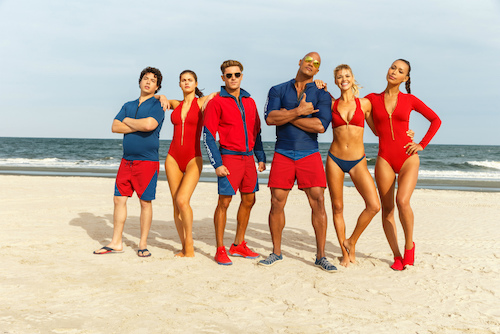 Baywatch started out as a television show back in the late 1980s and early 1990s. It became a hit thanks to the loads of good looking actors running around in swimsuits. It was only a matter of time before it got a reboot that would get a Redbox release.
Earlier this year, the Baywatch movie came out in theaters. Directed by Seth Gordon, the future Redbox release kept up with the tradition of having scantily clad gorgeous people. The cast includes Dwayne Johnson, Zac Efron, Priyanka Chopra, Alexandra Daddario, Kelly Rohrbach and Jon Bass.
Baywatch Synopsis
Plot-wise, we didn't expect much from a Baywatch film. The story follows Mitch Buchannon (Johnson) and his team of lifeguards as they team up to combat some drug dealers. However, with new recruit Matt Brody (Efron), things get a little messy and a little hilarious. Well, as hilarious as a critically-panned movie can get.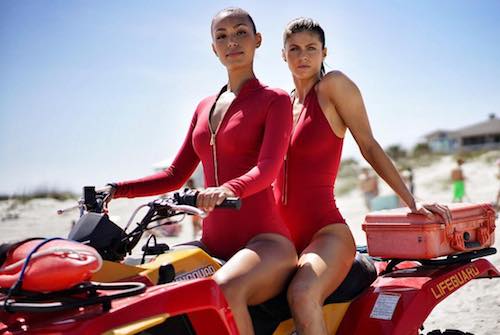 Critic review website RottenTomatoes gave Baywatch a 19% "rotten" rating. That means only 19% of critics would recommend watching the flick. However, people aren't watching Baywatch for the plot, if you know what we mean. According to BoxOfficeMojo, Baywatch still managed to earn $177 million at the box office.
Related: Movie Review: 'Baywatch' Can't Stay Afloat
So when is Baywatch released on Redbox?
Still wanting to pick up Baywatch when it's released on Redbox? You don't have long to wait. Baywatch will be out on Redbox on August 29, 2017.
While you wait for Baywatch to be released on Redbox, get your kicks by watching the trailer here:
–MovieSpoon Staff