The Emoji Movie is Coming to Redbox
D
o you speak emoji? These little symbols that are slowly replacing actual conversations are undeniably popular. So 
of course
there would be a movie about them! 
The Emoji Movie
is one of the newest
Redbox
releases on the schedule.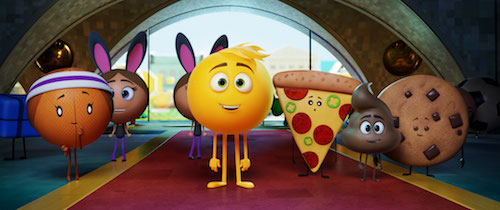 The Emoji Movie is coming out on Redbox soon, so here's what you need to know. The story follows the emojis who live in the world of Textopolis. There, every emoji has just one expression–except Gene.  Gene wants to become normal like the other emojis, so he sets out with his friends to journey through various apps and find the code that will fix him.
The Emoji Movie has many celebrities lending their voices to the cartoon characters. Some of the notable ones include T.J. Miller, James Corden, Anna Faris, Maya Rudolph, Patrick Stewart and Sofia Vergara.
The Emoji Movie Reviews
It's kind of amazing how many celebrities got involved with this upcoming Redbox release–especially considering how poorly it did with the critics. Did anyone really expect this to be a great movie? Probably not, but it was a definite money-maker.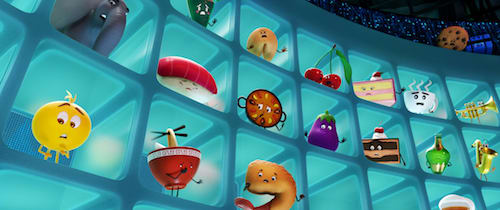 Critic review site RottenTomatoes.com gave The Emoji Movie a dismal 10% approval rating. It did slightly better with audiences, who gave it a 41% approval rating. But, really, this movie was all about the kids who dragged their parents to the theaters.
Related: 'The Emoji Movie' Is Hilariously Tanking with the Critics
At the box office, The Emoji Movie managed to rake in $185 million worldwide.
The Emoji Movie Redbox Release Date
If you're reading this, you probably have a kid at home who's pretty excited to rent The Emoji Movie at Redbox. Or maybe you're just really into emojis! Either way, you can pick up The Emoji Movie at Redbox starting on October 24, 2017.
The Emoji Movie Trailer
Check out the trailer here:
–MovieSpoon Staff