The southern vibe is strong with the crime picture Hell or High Water. Dreary farmlands of West Texas lie barren with small town folk being foreclosed upon. Two brothers rob small banks with intent to repair their family. Two Texas Rangers follow their trail as they sling love-hate zingers of stereotypes at one another. Every civilian owns a gun, a cowboy hat and an attitude. But Hell or High Water also has enough smarts and energy to whip this genre upside the head before it gets too philosophical or meanders too long on its own southern pride.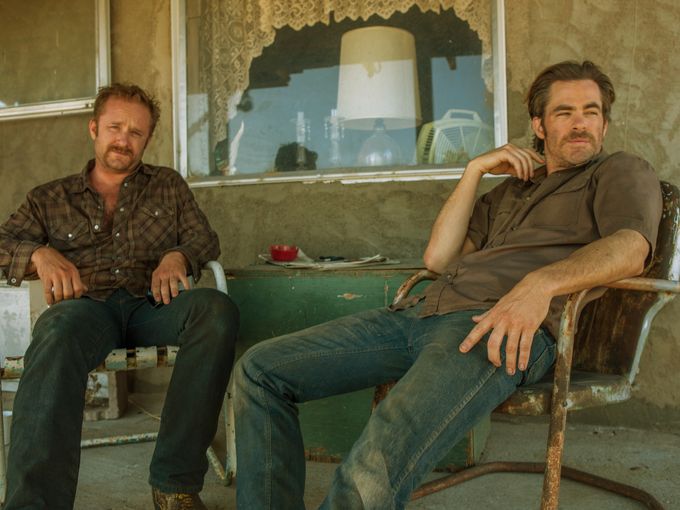 Chris Pine and Ben Foster play brothers Toby and Tanner, two boys on a robbing spree of small Texas banks. Both have different goals, as Toby wants enough money to pay off his many debts to his family while Tanner just digs the thrill of thievery. Guns drawn and ski masks donned, they work out an efficient plan of robbing different towns, using multiple cars and changing their money at the casino.
For being small-time crooks bent on stealing enough to make ends meet, they've worked out all the angles. At least Toby has, as he spends most of his downtime contemplating his future and family. Tanner just laughs at such madness, deviating from the plan and robbing a bank whenever the whim strikes him.
Hunting this duo in crime is a pair of colorful Texas rangers: the last-days-before-retirement Marcus (Jeff Bridges) and his all-business Comanche partner Alberto (Gil Birmingham). Bridges embodies his usual charming demeanor of slurring his words, but he ventures more out of his comfort zone as a crass coot that is not afraid to sling a few playful insults, no matter how racist or politically incorrect they may be. He intentionally pisses off his partner Alberto at every turn in hopes that he'll lob a few shots his way. They have a unique and lovable relationship, masked only by their playful jabs and dedication to the case.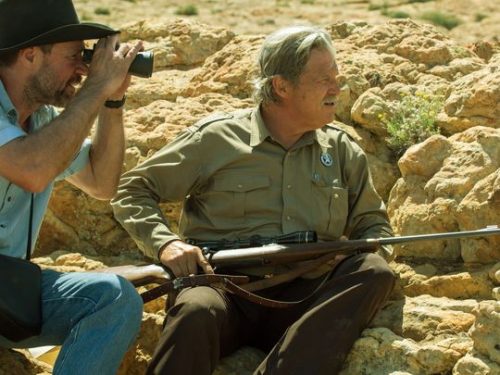 As if those characters weren't enough, the civilians of West Texas have a charisma all their own. When Marcus arrives at the scene of the first robbery, a passing motorist stops to tell the them that if he runs into the robbers he'll hang them. A salty old waitress serves Marcus and Alberto with so much sass that she doesn't so much take your order as she orders for you. And when Toby and Tanner hit the bank on the wrong day, a well-armed group of citizens are more than willing to trade fire.
Another character worth noting is West Texas itself. The constant theme of West Texans being rundown by the greed of banks can be felt not just in the characters, but in the environment as well. Many of the driving scenes pass by abandoned businesses, debt relief billboards and trains light on cars. Not a single mention could be made of small town citizens being screwed over by banks and the vibe could still be felt throughout. The locations are as telling to watch as they are visually stunning.
Read more to watch the trailer for Hell or High Water: