I have admired the stop-motion works of the Laika animation studio for years, but I had yet to see them break out with a true masterpiece. Sure, Coraline and Paranorman hold a special place in my heart, but they also felt closer to that of Henry Selick's The Nightmare Before Christmas (especially since Coraline was directed by Selick). I kept waiting for Laika to deliver a homerun of a picture worthy of their painstaking artistic mastery of the medium. With Kubo and the Two Strings, my wait is over.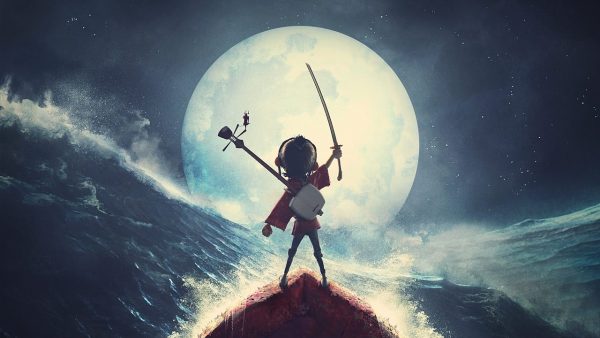 Based on an original story by Shannon Tindle, this tale of ancient Japan has all the mythological trimmings to make it an animation classic. The titular protagonist Kubo (Art Parkinson) is established as a one-eyed kid with incredible magic abilities. Inherited from his sickly mother, Kubo can pluck a guitar and bring his origami creations to life. He uses this power to stage street plays in town to earn some money, a feat that impressives the villagers everyday.
His ill mother (Charlize Theron) warns him against staying out when dusk falls as those are the hours for evil spirits to easily seek him out. Sure enough, Kubo accidentally stays out too late and is attacked by floating witches wielding dark magic and weapons. The only way to stop these vengeful spirits is with the legendary sword and armor that has the power to stop both the witches and the more powerful Moon King (Ralph Fiennes).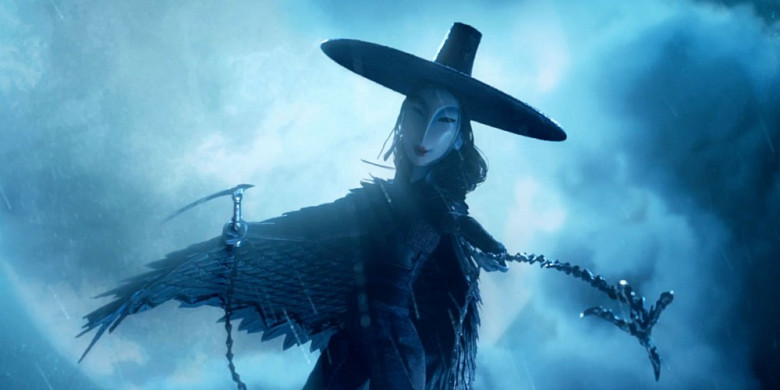 On his travels, Kubo is aided by a talking snow monkey (also Charlize Theron) and a samurai beetle (Matthew McConaughey). With Monkey being a no-nonsense teacher and Beetle a dumbfounded warrior, I fully expected these characters to wear thin with their chemistry of comic relief. This is not the case as Kubo and the Two Strings proves to be a big bag of surprises.
The comedy evoked from Monkey and Beetle felt genuine and kept the picture more grounded in mythology than buzzing with frenetic modern comedy. For McConaughey voicing a character that has poor memory and a silly personality, he's much more subtle than I expected. The same goes for Charlize Theron who hits just the right notes as the straight character Monkey, but never overplays her role.
Kubo and the Two Strings stands out from the competition because it's not content with merely paying homage to Japanese mythology. It wants to be its own original adventure that can stand well enough on its own. The story of Kubo is one I've never seen told in an animated feature; perhaps in bits and pieces from more open animated short films. The relationship he has with his mother is very sweet with the way she protects him with magic that has made her come down with a severe case of memory loss. The journey Kubo embarks on has a real sense of substance to every battle and magical item acquired. No battle feels as though it's just a battle. And that somber ending really drives home the core message of the picture in a way that I believe other animated movies wouldn't dare touch.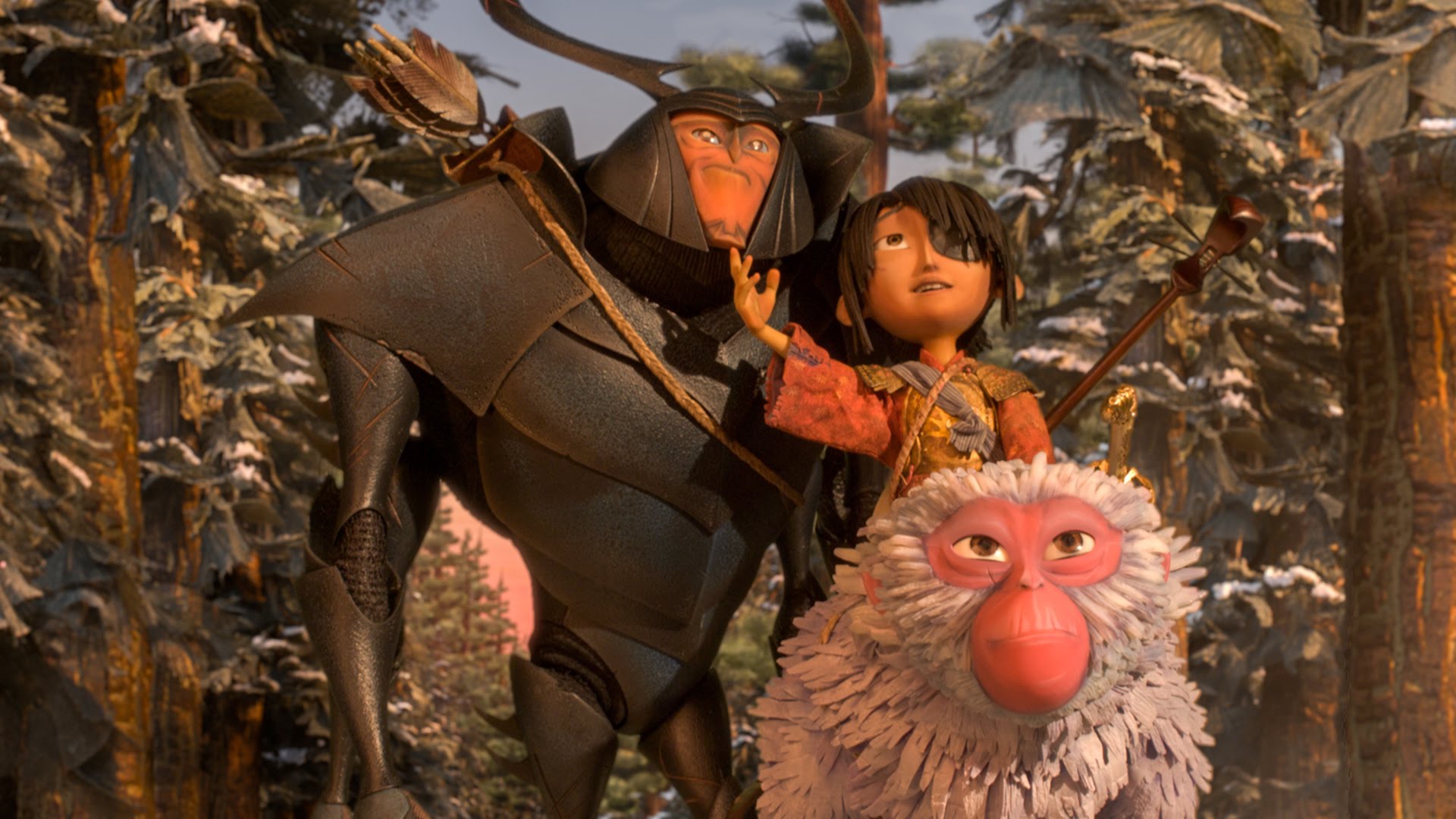 There's a real sense of adventure and wonder in the way Kubo embarks to strange lands of mysterious treasures and uses his magic to defend himself. He has a moment to play with his paper wielding powers as he forms birds to lift him up off the ground, but also has serious moments of real danger to save his friends with a forceful twang of his guitar. Kubo has so much power in those fingers, but he's still plucky and chipper enough to be a likable hero throughout. His quest is easy enough to relate to that I was rooting for him throughout.
Related: Charlize Theron and Matthew McConaughey Talk Kubo and the Two Strings
There's also some big surprises in this story that's never afraid to go for a moment that might be dark or shocking. By the third act, Kubo takes a big risk with its storytelling that ultimately makes the central theme of the movie more powerful. It may be rated PG, but this is one animated movie that's not afraid to take off the kid gloves and go for the jugular when it comes to staging an adventure.
Read more to watch the trailer for Kubo and the Two Strings: