The lights go out. Could something be waiting for you in the darkness? It's a fear that easily makes children frightened of their closets and adults terrified of basements. This idea has been used many times with horror – the most vivid coming to mind being the lackluster Darkness Falls.
But first-time director David Sandberg is smart enough to know that he needs more than the darkness to carry a feature-length adaptation of his short film Lights Out. There needs to be a little something to be invested in before all the spookiness crowds the screen.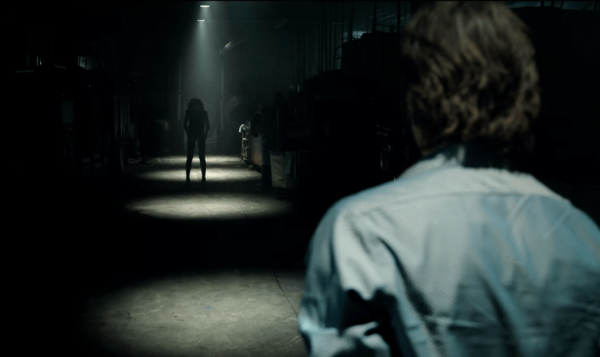 Sandberg starts strong by establishing our baddie, a sharp-nailed and longhaired shadow of a woman, assaulting a textile factory shutting down for the night. An employee spots the figure in the darkness. Lights go on, the figure is gone. Lights go off, the figure is back. Light go on and so forth. It sets up the rules of the ghost, but still generates a laugh as I've seen this scare before and question why anyone would keep flickering with the lights after such a sight. The last man out of the factory is the boss who suffers a lethal lashing from the beast of black.
We later learn that the boss was a husband and a father. His wife Sophie (Maria Bello) has been suffering from a mental disorder since she was young. His stepdaughter Rebecca (Teresa Palmer) has grown up and ditched her family to live her own life away from her crazy mother. But his poor son Martin (Gabriel Bateman) is still stuck with mom and her crazy midnight babblings. Martin's poor sleep habits begin to attract Rebecca back to her mother where she unravels Sophie's terrifying past with the creature of the darkness known as Diana.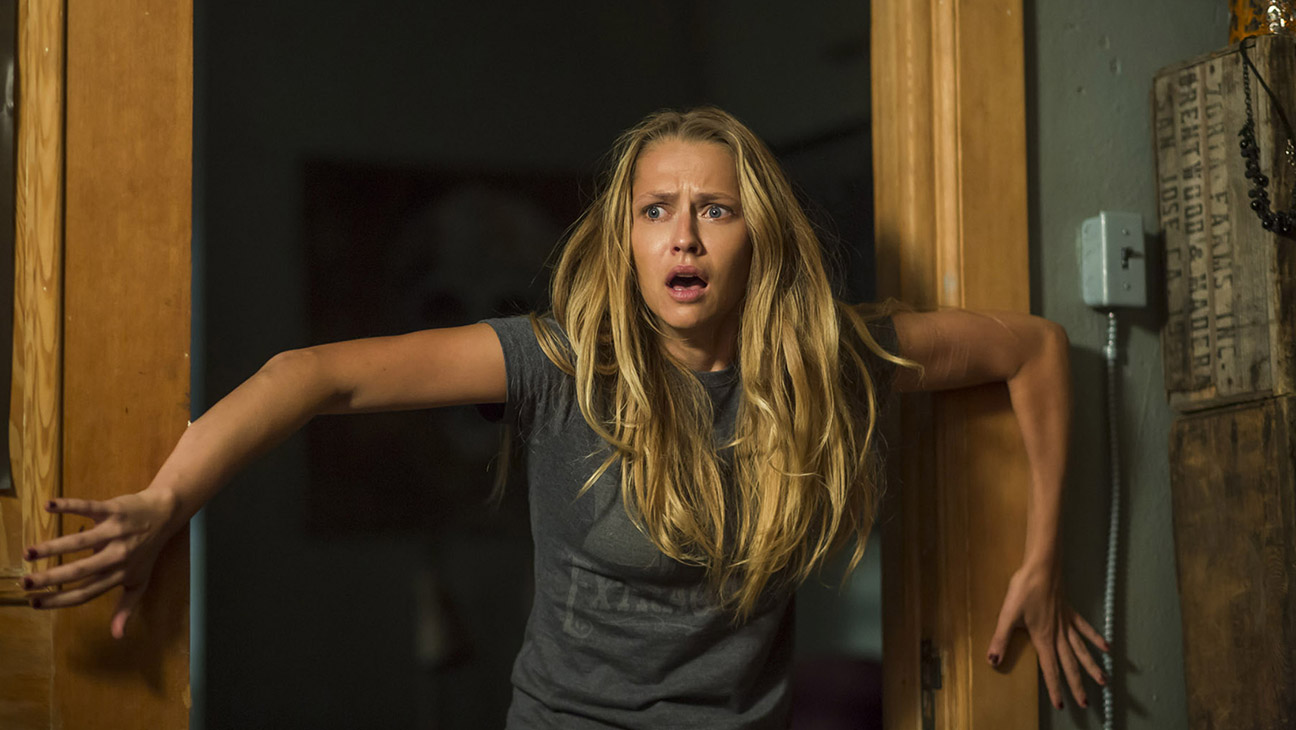 While the frights are solid, it's the build-up of character that makes Lights Out the most engrossing. Rebecca is a character that could have easily gone south as a typical "screw you, mom" woman living the life of rock and weed. But when she starts taking an interest in Martin's well being, her sweet and maternal side kicks in.
At the same time, Sophie is given just as much development as a woman struggling to come to terms with her ghost friend that won't leave. She refuses to believe Diana is a ghost and attempts to rationalize her as another member of her household. Her insanity becomes understandable in how she just wants to cope with Diana, as she still wants to be with her son. This creates some real family drama that, even if Diana was a figment of Sophie's imagination, you'd still have a good movie thanks to the superb acting of sympathetic characters.
Read more to watch the trailer for Lights Out: