Steven Spielberg's The BFG made me angry. It's not that his movie adaption of Roald Dahl's classic children's book was lackluster – far from it. My beef has to do with the timing. Why didn't he make this movie when I was a kid? This is a movie I could have easily seen as a classic fantasy of my childhood. Where was he when I needed a movie like this in my life?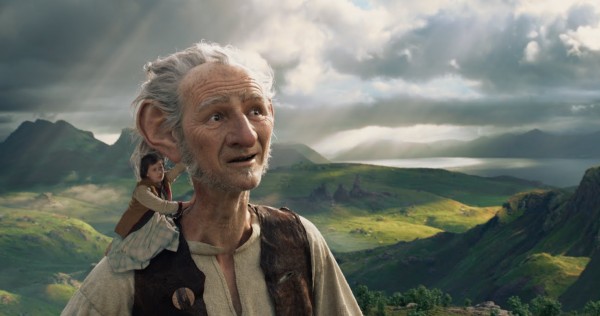 Okay, maybe I'm placing this picture on too high of a mantle. Let's just say I'm envious of the kids today that will receive such a treat of a picture built for them specifically. It's not that adults will be left out in the rain, but all I know is that I wish I could be seeing this with fresher eyes to appreciate it that much more.
As per Spielberg's trademarks, The BFG features a plucky young kid to drive the story along. Little orphan Sophie (Ruby Barnhill) is a curious, clever and brave enough little girl that can handle anything that is thrown at her. And she's going to need all of her courage when she's plucked from her orphanage and whisked away to Giant Country after discovering a giant in the dark city streets of England.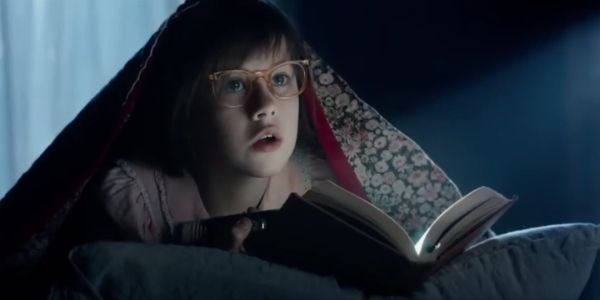 She's initially frightened by the sight of her massive kidnapper and the way he slices up giant-sized food, believing she is the giant's main course. But this is no ordinary giant in that he favors vegetables over humans and reading over stomping. Dubbed the Big Friendly Giant (Mark Rylance), he's a charming old soul with a rather unique hobby. He specializes in capturing dreams from a special dimension and then delivering them to the humans that sleep the night away.
Sophie spends most of her time chatting with the gentle giant and marveling at his dream-catching profession. She teaches him to have faith in himself and he teaches her all about the mechanics of catching, mixing and distributing dreams. The movie finds itself getting lost in many of these sequences and I can't exactly argue with that. Any sequence with Sophie and the BFG, be it making lunch or sneaking around English streets, is a gorgeous sight that's a delight to get lost within. The computer graphics used to transform Mark Rylance into a scrawny giant are perfect in that I lost sight of the actor and found an emotionally engaging creature on screen that struggles with words and aims to please.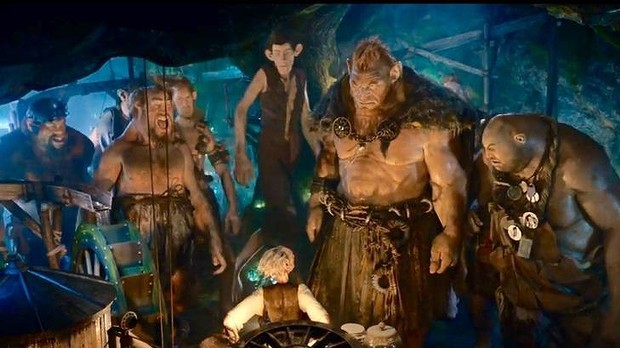 There's a central plot of the BFG standing up to his dumb and violent peers, but it mostly takes a backseat to the more whimsical elements. While this does remove some of the danger and urgency, I still found myself smiling for how much time the movie takes to make our two protagonists lovable and their world a joy to be within.
Read more to watch the trailer for The BFG: