It's hard to watch The Shallows and not draw comparisons to Steven Spielberg's Jaws. All the elements are there: a murderous shark lurking in the depths, a cello theme to back him up and a scrappy survivor who gets in a good shot with a well-timed expletive. It sure does borrow a lot, but, if you're going to make a survival horror picture with a shark, you may as well steal from the greats. It sure beats the more goofy premises of sharks hunting in the water or swirling in tornadoes. Whatever happened to just being afraid of getting eaten by a shark?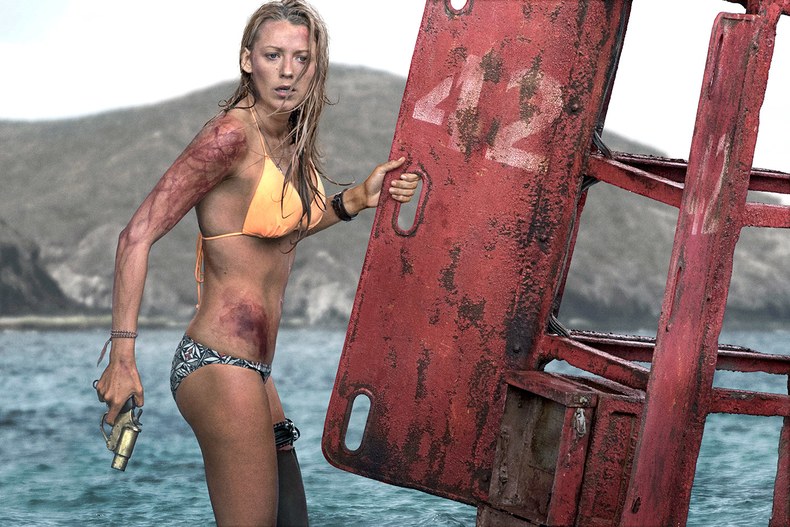 Director Jaume Collet-Serra, best known for his Liam Neeson action pictures Non-Stop and Run All Night, clearly knew where his talents lie. It's certainly not in creating characters all that unique. The character of Nancy (Blake Lively) is established as a plucky med student who lost her mother to a disease and decides to surf alone at the Mexican beach where her mother frequented. She's chipper and capable enough to ride the waves, but not smart enough to comprehend her own location.
She asks her driver what is the name of the beach and doesn't receive an answer. She asks some nearby surfers and they refuse to tell her as well. Why won't anyone tell her? Well, if they did, she wouldn't be able to get lost. My guess on the name? Blood Beach, best known for huge whales being torn to shreds by a singular shark.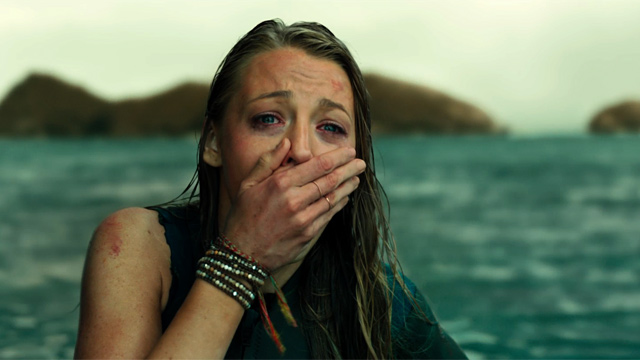 Thankfully, Collet-Serra gets the entire character establishment out of the way so we can get to the real meat of this primal picture. After some decently shot, yet poorly edited, footage of surfing, Nancy soon finds herself far from shore with a shark that's already taken a bite out of her leg. From that point on, the movie becomes a fight for survival with little room for fluff.
Nancy swims to rocks for cover. Nancy signals for help, but her surfing rescuers are gobbled up quick. Nancy struggles to get past the obstacles of dangerous fire coral and swarms of jellyfish. It's just not a good day at the beach for Nancy and Blake Lively does a superb job of selling the pain and panic of the situation.
Despite all these problems, Nancy does show some smarts in escaping the shark. She uses her medical student background to stitch up her deep wound. She uses her stopwatch to time how long it takes the shark to swim from one spot to another to make a break for it.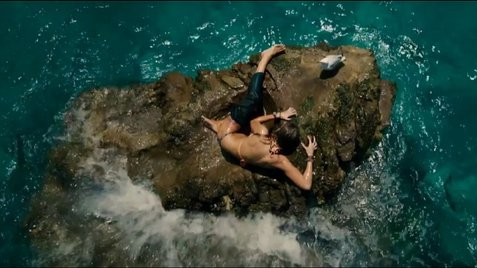 Aside from her initial mistake of shoving everyone aside to surf alone, I was impressed in how nearly everything that goes wrong for Nancy is out of bad luck and not dumb mistakes. It makes her revenge on the shark, ludicrous and grand as it may be, a little more worth cheering for.
Read more to watch the trailer for The Shallows: