Neighbors 2 is yet another entry in Seth Rogen's I'm-turning-into-an-old-stoner series of comedies. The previous Neighbors attempted to find some perspective in the match-up of the party frat boys versus the new parents.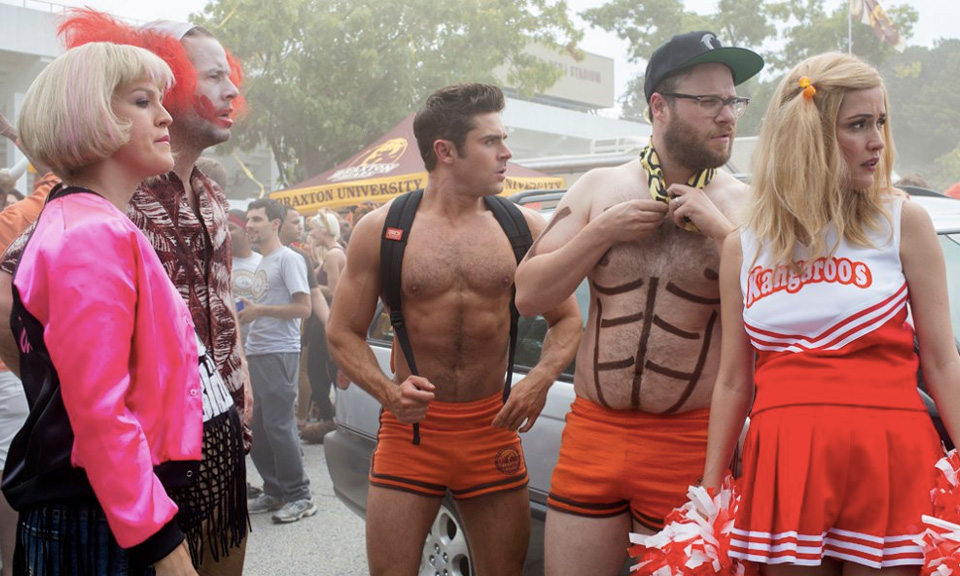 With the previous picture, I wasn't all that impressed by director Nicholas Stoller's method of using slapstick, weed jokes and bodily functions to find the humorous side of growing distant from the college crowd. It also didn't help that Rogen's brand of dude-bro humor is starting to age and not as gracefully as he may believe.
So I was already rolling my eyes when Neighbors 2 came to be as it first appeared as a retread. There's a new group of college kids next door and a new child on the way for our stoner parents. And when the movie began with puking during sex, I was not looking forward to what would follow.
But just as I was about to sling my arrows at Rogen's comedy, almost out of necessity so that he won't represent my generation with his antics, something odd took shape on screen. There was character development. There was a message. There was actual intelligence behind the comedy this time around. This couldn't be the sequel to Neighbors, could it?
I don't know what Rogen was smoking when he wrote this, but he must have stumbled onto the improved-screenwriting batch of hash. He put down his desire to overuse the exploding airbag gag that he ran into the ground with the first movie. He chose to do something with the pompous frat boy character played by Zac Efron instead of just giving him a pointless cameo. And the female sorority that moves in next door isn't just a retread of the same college hi-jinks. For once, Rogen's comedy of weed, poop and puke has a point.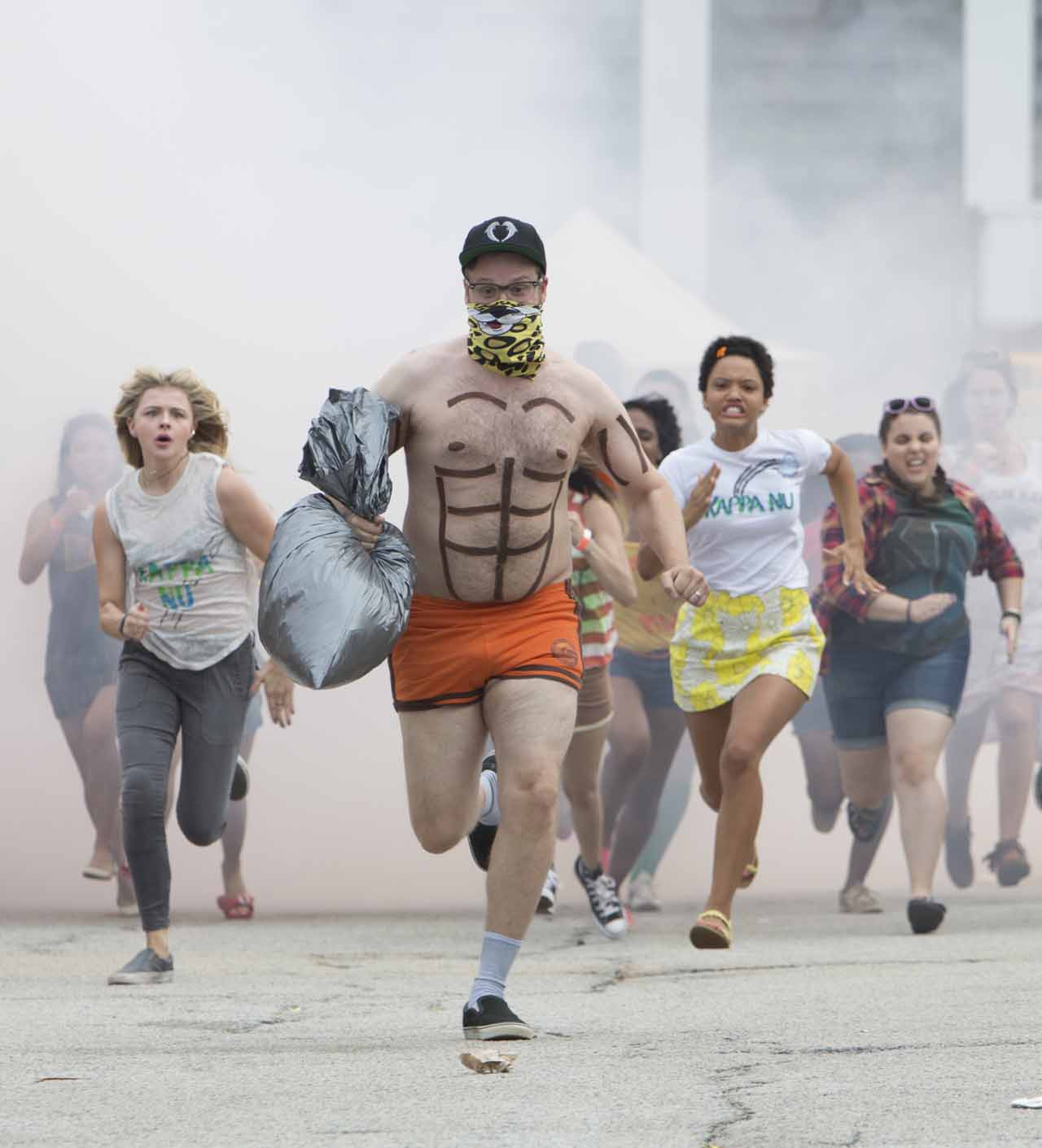 What's most impressive is that there's more perspective to this battle of generations than just the good-natured parents versus the nasty party kids. Mac (Seth Rogen) and Kelly (Rose Byrne) are struggling to sell their house with a second child on the way. At the same time, a pack of college girls led by the rebellious Shelby (Chloe Grace Moretz) have moved into the house next door, seeking to go rogue from the strict rules of campus sororities.
Mac and Kelly have a month to sell the house. Shelby needs to raise rent by the end of the month. Mac and Kelly need to keep their neighborhood looking pleasing for buyers. Shelby needs to hold fundraising parties to keep her house. And the battle begins for who can keep or sell their house amid a war of pranks and parties.
Caught between sides is the former frat house leader turned retail slave, Teddy (Zac Efron). He finds himself being left behind as he refused to focus on his career or build relationships after college. Despite his still muscular figure, he has grown old and has yet to mature or find his place in the world when the party had died down. This is a character that could have merely been reduced to a cameo role to aid either side in the war of neighbors. But instead of playing such a small part, Teddy actually ends up being the most interesting character with his transition from frat boy to adult – an aspect rarely touched upon in these weed-bro comedies.
I was even amazed at how well Rogen and Byrne have grown into their characters of new parents still fretting over making the right decisions. They make mistakes, stammer for the right words and have great chemistry together. Some of their mistakes actually seem more believable than cartoonish as when they mistakenly end up in escrow because they haven't thought their housing plan through. And, yes, even their enemy Shelby and her gaggle of bad girls have a sense of purpose. They're fed up with the old ways of college and desperately want to be taken seriously as real women, willing to do anything to keep their freedom and feminism alive.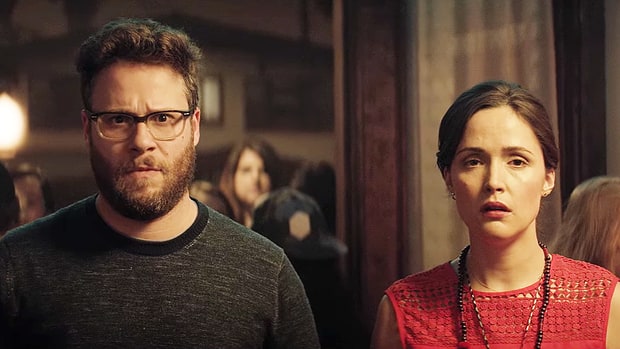 Could this be Seth Rogen's comedic masterpiece of his career? Well, let's not go that far. I guess I'm just so relieved to see a comedy involving real characters to care about while still trying to be crude. Imagine that – characters that are not as vile as their jokes. I thought the sky was falling to see such a picture from the pen of Rogen.
Read more to hear about the one serious miscast: