I
f there's one thing Disney could guarantee they'd get out of expanding the 
Star Wars 
franchise, it's massive amounts of money. The weekend's box office numbers for 
Rogue One: A Star Wars Story
confirmed that idea with one of the biggest openings in history.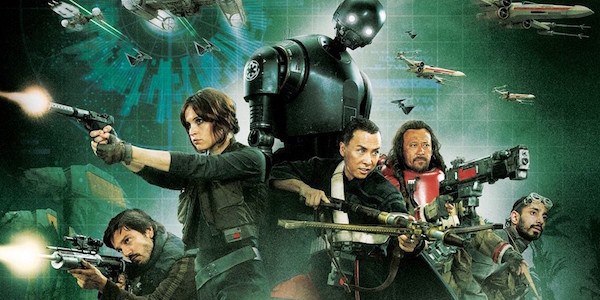 Rogue One was just released on December 16, but it has already made more money than most films do over the course of their theatrical runs. On the domestic front alone, it raked in $155 million. Combined with its overseas box office results, it managed to earn a total of $290.5 million. However, it has yet to open in China, which has a notoriously large movie-going population, so that total could still grow by leaps and bounds over the coming weeks.
This is the biggest release of the year so far and the second largest December movie opening ever. The largest was last year's Star Wars: The Force Awakens, which earned $248 million domestically opening weekend.
Considering this is the first spin-off, standalone Star Wars movie so far, expectations were set a little lower than usual for a film in the franchise. The Force Awakens was a continuation of Episodes I through VI, while Rogue One was a prequel which was meant to be a one-off. However, it still had the Star Wars name on it, so it was impossible to lower expectations that horribly much.
In fact, another spin-off is already in the works, and if anything, people are more excited about it than they are about 2017's Episode VIII. A young Han Solo film is in the works, which will star Alden Ehrenreich in the role Harrison Ford made famous. Han Solo is such a beloved character that people are already hyped for an origin story, despite having to wait until 2018 for its release.
Related: Han Solo Star Wars Spin-Off to Start Shooting in February
Until then, it looks like audiences are just fine settling for watching Rogue One over and over.
–MovieSpoon Staff