H
e may not have super powers, but Nick Fury has appeared in more Marvel movies than anyone else. Now,
Samuel L. Jackson
talks about what's in store for the future of the character. That includes wondering why the heck he won't be appearing in 
Black Panther.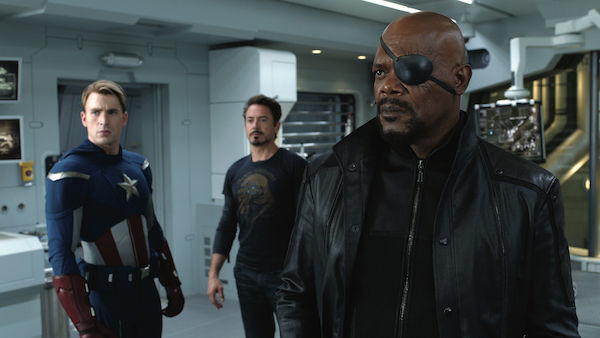 In a recent interview with We Got This Covered, Samuel L. Jackson opened up about the possibilities of a Nick Fury solo movie.
"Yeah, I'd love to do a Nick Fury movie. I'm always open and game," he said.
Unfortunately, he wasn't too optimistic about the scheduling options. "But they got Infinity Wars, two movies to do there, and after that there's Brie [Larson's] movie Captain Marvel, which maybe [Nick Fury] will be part of," he added.
Read more: