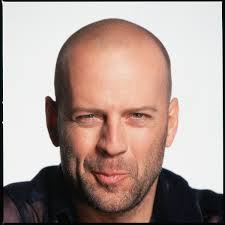 The movie without a name now also doesn't have a tried and true top-name box office draw, as the actor Bruce Willis is no longer involved in Woody Allen's newest project, which is also to feature Jesse Eisenberg and Kristen Stewart.
The rumors are flying that Willis was fired, which brought out all the historic folderol on how difficult Willis is to work with and how he was dropped from Expendables 3 because of his inflated salary demands. One tweet this week says Willis was driving his fellow actors nuts while in early scenes on the Allen set, because he could not remember his lines.
The tweet says, it was just as well that he left the picture, which still has no title, because Willis was simply phoning in his performance, anyway, the proof of that being he was dropping his lines.
Is this just a lovely example of viral complicity? The Woody Allen camp has said there was a scheduling conflict due to Willis taking on a role in the Broadway adaptation of Stephen King's novel Misery. One thing for sure: You can't drop lines on Broadway. So the proof of this rumor may well come out in the wash once that show opens.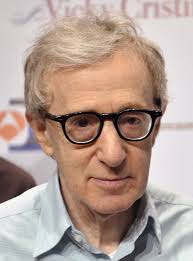 Furthermore, how much was Allen paying for Willis? That may (or may not) have contributed to his "schedule conflict" or it may be that Willis has not been as difficult as rumored. After all, a Woody Allen film has the same budget of some of the trailers for previous blockbuster shows that feature tough-guy Willis.
Allen might rest easy, as well, because he can always come up with top talent who will work with him. Besides Stewart and Eisenberg, the ensemble for his unnamed film includes Parker Posey, Jeannie Berlin, Corey Stoll, Ken Stott, Blake Lively, Anna Camp, Stephen Kunken, Sari Lennick and Paul Schneider.
In addition, if American Ultra is any indication, Stewart and Eisenberg work beautifully together. Together, they are funny, refreshing and endearing.