The two other previous installments, which featured the shark-natural disaster hybrid hitting New York and Washington, D.C., got worse and worse, and therefore more funny, with each iteration.
Despite abysmal box office results (the first movie opened for one night only and earned less than $200,000), fans everywhere were wanting more. In fact, it was the pure over-the-top madness that gave viewers such joy.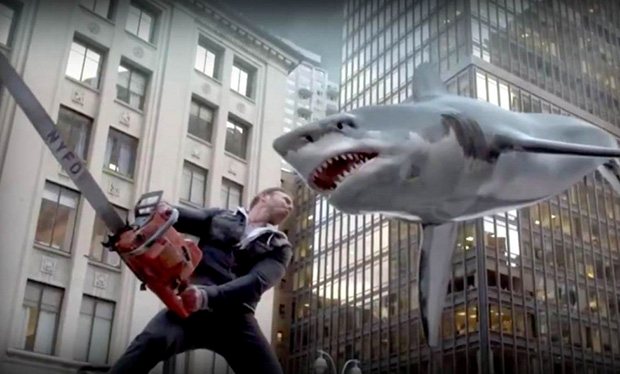 "It is silly, and there's only a certain amount of barriers you could go into. You can't take it so seriously when it's absolutely the sharks flying in the sky," Tara Reid said. "It's so out there that it's actually funny."
Sharknado premiered to 1.37 million viewers, which is lower than Syfy's usual for their original movies. However, so many celebrities began talking about it on Twitter that demand grew for another airing. The second showing pulled in 1.89 million viewers, while a third one garnered 2.1 million.
–MovieSpoon Staff