T
hriller 
Split
, the latest from director
M. Night Shyamalan
, topped the revenue charts for the second straight weekend. However, it was the no. 8 film in domestic theaters,
Rogue One: A Star Wars Story
that once again captured headlines.
Split, which tells the story of a kidnapping perpetrated by a man with 28 different personalities, pulled in $26.2 million over the weekend. It had a 34.3 percent drop from last weekend, but still a nice return for Universal Pictures.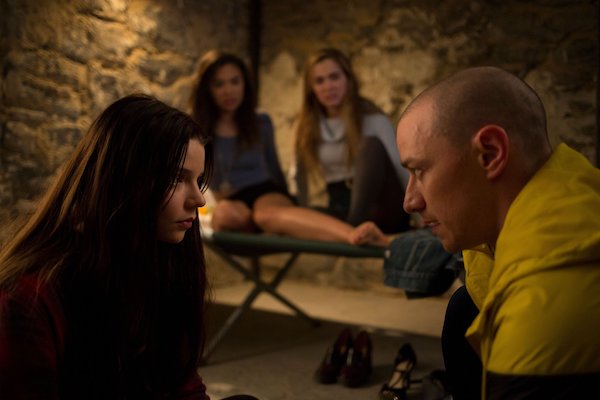 The top five for the weekend included A Dog's Purpose, also Universal, which earned $18.3 million, Hidden Figures (Fox), which earned $14 million, Resident Evil: The Final Chapter ($13.8 million for Sony Columbia) and La La Land ($12 million for Lionsgate).
The next five included xXx: The Return of Xander Cage (Paramount: $8.2 million), Sing (Universal: $6.2 million), Rogue One: A Star Wars Story ($5.1 million), Monster Trucks (Paramount: $5.1 million) and Gold (Weinstein Company: $3.4 million).
Related: Movie Review: 'Split' Is Full of Creepy & Ridiculous Surprises
Meanwhile, Rogue One broke through the $1 billion in total revenue mark over the weekend, including $520 million in domestic theaters and $509.9 million in foreign venues – a pretty even split. The weekend jumped the Star Wars epic into the No. 23 spot off all time top grossing films, just under Jurassic Park and just ahead of Star Wars Episode I: The Phantom Menace.
This leads to a rush of movie grossing trivia in search of the highest grossing franchise in history. Let's just say, without doing the math, that Star Wars now has three in the top 25, including last year's blockbuster of blockbusters, Star Wars, Episode VII: The Force Awakens, which is No. 3 with a take of just over $2 billion.
Read more: