A
ctress
Charmian Carr
, best known for her portrayal as the eldest von Trapp daughter Liesl in 
The Sound of Music
, passed away over the weekend.
Her spokesman Harlan Boll stated that she passed away due to complications from dementia.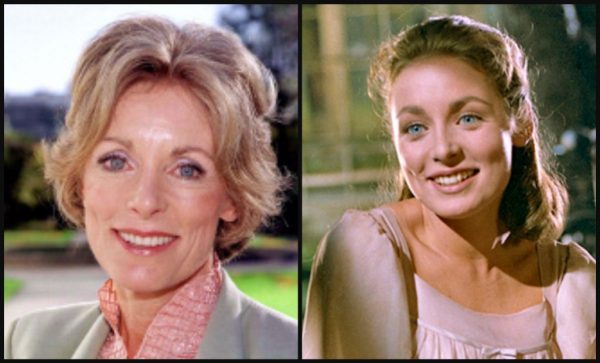 At the young age of 21, Carr took on the role of Liesl von Trapp in The Sound of Music and charmed her way into everyone's hearts. Most famously, she sang the song "Sixteen Going on Seventeen."
Oddly enough, it was never her choice to audition for the role of Liesl. Instead, her mother and friend arranged for her to get in front of the director.
"I was going to college and getting extra spending money by modeling in fashion shows in one of the stores. One of the girls who modeled with me knew that Robert Wise, producer-director of The Sound of Music, had been conducting a four-month search for someone to play the part of 16-year-old Liesl," Carr explained in an interview.
She continued, "My friend, without my knowing it, sent in my picture and explained in a note that I sang and danced. I received a call from Mr. Wise to come for a tryout. It took me completely by surprise."
Naturally, her cast mates were as charmed by her grace as the audience was. Of the von Trapp children actors from the movie, Carr was the first one to pass away.
"It's especially sad when it is the first of the group to go," Ted Chapin, president of the Rodgers & Hammerstein organization, stated. "Charmian Carr played the oldest von Trapp child, and in some ways she maintained that role in real life — guiding, cheering, supporting and generally being there for the rest of her 'sisters' and 'brothers.'"
Many of her costars and the film studios she worked with also shared their condolences.
So sad to lose my movie big sister, Charmian Carr. A beautiful woman, inside and out. Rest in Peace, #ForeverLiesl pic.twitter.com/5quh6jegDr

— Debbie Turner (@DebbieTurnerDTO) September 19, 2016
One of Charmian's and many happy times together . She has been like a sister throughout my life . Excruciating . pic.twitter.com/IXPok2I1e4

— Kym Karath (@KymKarath) September 18, 2016
This picture , from the very beginning , captures the love between me and Charmy . pic.twitter.com/P83dvJpyNa

— Kym Karath (@KymKarath) September 19, 2016
The Sound of Music lost a beloved member of the family w/ the passing of Charmian Carr. She will be forever missed. pic.twitter.com/ehqec4uWrr

— 20th Century Fox (@20thcenturyfox) September 18, 2016
After the huge success of The Sound of Music, Carr left the entertainment industry to focus on her family and create an interior design business. She had two daughters with her husband Jay Brent, a dentist. She also had two grandchildren.
–MovieSpoon Staff