F
rom taking on the role of a Smithsonian security guard to a expertly playing a hot dog vendor,
Stan Lee
's cameos in the Marvel films are always a cute little gag. Sure, some people complain about his moments of glory taking them out of film by breaking the fourth wall, but doesn't he deserve his moment in the spotlight for all that he's created?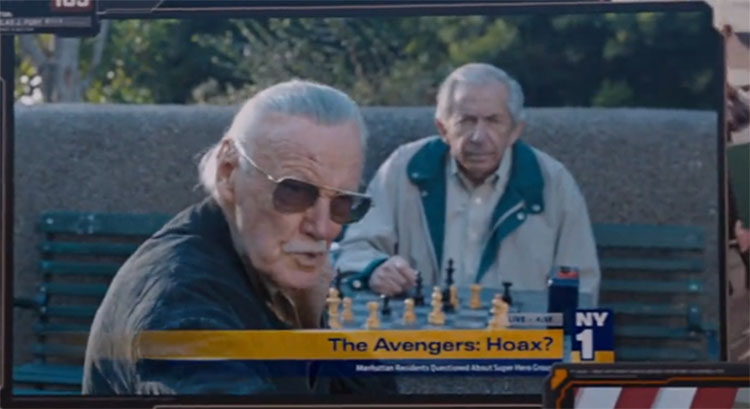 In a recent interview, Lee revealed what his next three cameos will be. All three of these cameos have been filmed already, but have yet to be seen.
So here they are: his next cameos will be in Guardians of the Galaxy Vol. 2, Spider-Man: Homecoming and Doctor Strange. We could have probably guessed that these would be the next on Stan Lee's lineup of mini-roles given that they're the next Marvel films scheduled to be released, but it's still fun getting confirmation.
It's also fun trying to speculate what roles he'll take on in each of the films. Will he be an alien in Guardians of the Galaxy Vol. 2? Will he show up as a magic-weilding visionary in Doctor Strange? Given his past cameos, he'll probably be a civilian, but we'd love to see him in a crazier position.
Lee was also asked if he got to plan out what would go on during his screen time. His answer let on that even though he's the ultimate creator, the filmmakers know best with that kind of thing.
"Oh no, no. They decide," Lee said. "If I was deciding it would be a half hour role. They only give me a few seconds, and they're afraid I'll overshadow the star. You know how that is."
Of course, he was replying with his typical wit and humor.
Related: Stan Lee's LEAST Favorite Marvel Movie Surprises No One
At 93 years old, Stan Lee may be approaching the day when his cameos need to be a thing of the past. However, he's still as peppy as ever, so we're going to keep enjoying his appearances as much as possible.
–MovieSpoon Staff