2
7-year-old actor
Anton Yelchin
was killed Saturday evening in Los Angeles in a freak car accident outside his Studio City home.
Yelchin was supposed to meet a couple friends at 11:00 p.m. for an acting rehearsal. When he failed to show up, his friends went looking for him at his house. They found the actor pinned between his vehicle, which had rolled backwards down his steep driveway, and his brick mailbox and security fence.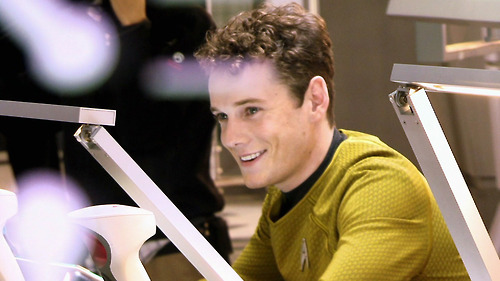 The Los Angeles County coroner's office stated that his death was an accident cause by "blunt traumatic asphyxia." Yelchin's vehicle was a 2015 Jeep Grand Cherokee, which has previously been investigated for causing confusion over whether or not the vehicle was in park or not. Yelchin's Jeep was found running and in neutral.
Yelchin is most known for his role as Pavel Chekov in the rebooted Star Trek franchise. His third appearance in the series is in Star Trek Beyond, which will be released in theaters on July 22, 2016.
Many of Yelchin's costars and colleagues, including Star Trek producer and director J.J. Abrams, paid tribute to the young thespian on social media.
— Bad Robot (@bad_robot) June 19, 2016
Zachary Quinto, who plays Spock in the Star Trek reboots, posted an Instagram photo in honor of his fallen friend.
Star Trek's Sulu, John Cho, also paid his respects.
I loved Anton Yelchin so much. He was a true artist – curious, beautiful, courageous. He was a great pal and a great son. I'm in ruins.

— John Cho (@JohnTheCho) June 19, 2016
Read more to see how other actors responded to Anton Yelchin's tragic passing: