M
aking movies seems glamorous, but sometimes people forget just how much work and how many people it takes to make a film. Sadly, sometimes things get dangerous for those working on set. After an accident on the set of 
Deadpool 2
, stuntwoman
Joi "SJ" Harris
has passed away.
On Monday, Harris was performing a stunt on a motorcycle when something went wrong. A witness stated that she lost control of the motorcycle, jumped a curb and crashed through a plate-glass window. Ambulance personnel arrived rapidly, but she died at the scene.
Witness of Deadpool 2 crash: motorbike picked up speed, missed pedestrians https://t.co/W237VlDggr pic.twitter.com/cyDhCZSmvP

— Metro Vancouver (@vancouvermetro) August 14, 2017
Harris was reportedly doubling for Zazie Beetz, who plays Domino in Deadpool 2. A witness saw someone wearing Domino's costume and riding a black Ducati motorcycle earlier that day.
Several members of the cast and crew expressed their sorrow at the loss. Director David Leitch released a statement to PEOPLE about the tragedy.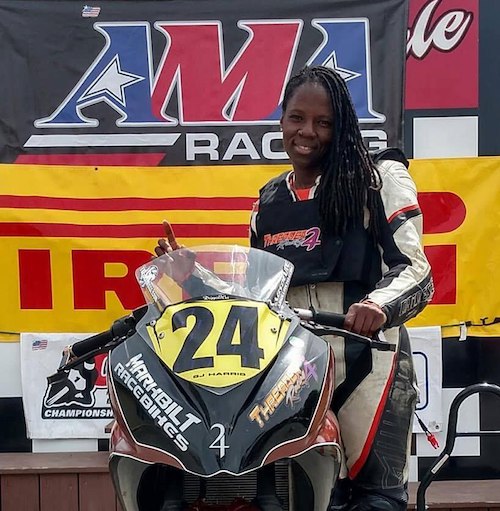 "I'm deeply saddened by the loss of one of our stunt performers today," Leitch said. "No words can express how I and the rest of the Deadpool 2 crew feel about this tragedy. Our thoughts are with her family, friends and loved ones in this difficult time."
Deadpool 2 star Ryan Reynolds also shared his condolences on Twitter. "Today, we tragically lost a member of our crew while filming Deadpool," he wrote. "We're heartbroken, shocked and devastated… but recognize nothing can come close to the grief and inexplicable pain her family and loved ones must feel in this moment. My heart pours out to them — along with each and every person she touched in this world."
— Ryan Reynolds (@VancityReynolds) August 14, 2017
This was Harris' first time working as a stunt performer, though she professionally worked as a road racer.
–MovieSpoon Staff