A
long time ago in a galaxy far, far away, we got to encounter some of the coolest, weirdest creatures when the original 
Star Wars
hit movie theaters
.
Since then Star Wars has captured fans' imaginations like no other and the franchise has continued into the present day with movies like Star Wars: The Force Awakens and Rogue One: A Star Wars Story.
Sure, the lead characters like Luke Skywalker, Princess Leia, Darth Vader and Han Solo may be the central focus of the films, but it's all the other characters i.e. non-human "Aliens" that make the world of Star Wars so immersive.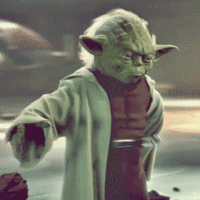 Check out the 25 Best Star Wars Aliens of All Time!
Begin the slideshow, you may!