W
hat's our favorite article of clothing? Bikinis, of course! They're perfect for hot weather, they're great for pool days and–oh yeah–they look pretty darn sexy, especially in the steamiest bikini movie moments of all time.
Some of our favorite movie moments have revolved around the tiniest of swimsuits, so we've compiled a list of the hottest babes on the big screen. Here are our top 29 favorite bikini movie moments:
1. Just Go With It: Brooklyn Decker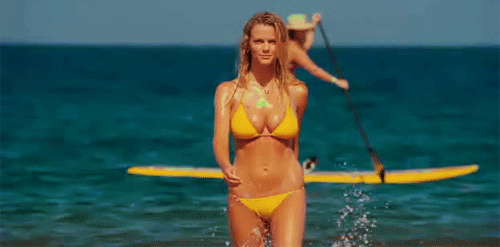 Starring Adam Sandler, Just Go With It's main redeeming quality was Brooklyn Decker.