F
or the third week in a row,
The Jungle Book
held onto the top of the revenue charts for U.S. theaters. That doesn't mean it's setting the world on fire, but earnings are certainly a shot in the arm for Disney and for director
Jon Favreau
.
In the meantime, a clear blockbuster is waiting in the wings, as the long-anticipated Captain America: Civil War opened in some foreign theaters and earned a 93 percent approval rating from review-surveyors at Rotten Tomatoes (RT). That compares with the previous superhero grudge match Batman v Superman: Dawn of Justice, which was given a lowly 28 percent RT rating.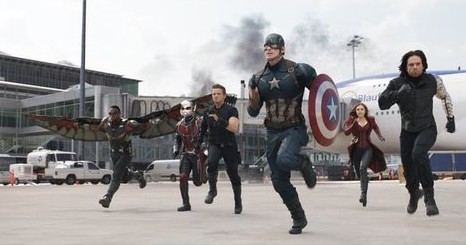 Granted, competition has been insipid, but The Jungle Book has managed a three-weekend total of $252,095,800 in U.S. theaters and that's not pocket change. Sure, Star Wars: The Force Awakens had earned $764.4 million on the domestic front by its third weekend of release, pushing into uncharted territory as it surpassed Avatar to claim the all-time domestic box office record. But nobody can scoff at The Jungle Book, which has earned $684 million total, including $432.7 million in foreign theaters.
As U.S. audiences await the arrival of Captain America: Civil War, which earned $200.2 million in foreign theaters over the weekend, The Jungle Book faces lukewarm competition at home.
Read more to get the numbers: