K
iwi actor
Karl Urban
is a true chameleon. He's one of those actors you see in a film and say, "Wait a minute…I know him from somewhere." Then you realize he's been in pretty much everything from
The
Lord of the Rings
to 
Star Trek
to 
The Bourne Supremacy
.
For Thor: Ragnarok, he's transformed yet again. This time, he's favoring a bald head instead of the flowing locks he had as Eomer in The Lord of the Rings films.
Urban posted a photo on Twitter thanking Thor: Ragnarok director Taika Waititi for the new look:
Thanks for the haircut [email protected] @thorofficial pic.twitter.com/ArqWG9CSlb

— Karl Urban (@KarlUrban) July 25, 2016
In addition to getting a new haircut, he's also been packing on the muscle. "There's a bit of a few hours at the gym lifting heavy things," the actor joked. However, all the muscling up is more for Urban's benefit than the audience's.
"The irony is that you won't actually see my body in this movie under the costume that I have, but it's important for me to get into the zone and feel the part," he said.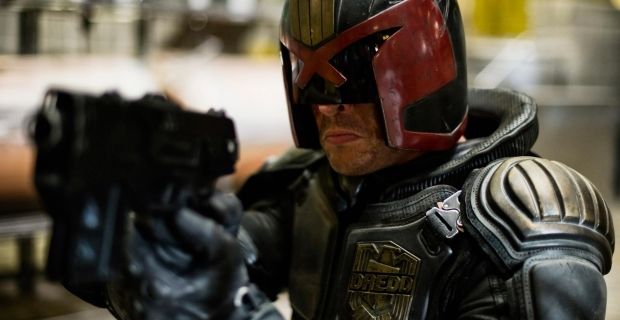 The Star Trek Beyond actor also explained how he got involved with the newest Thor installment. "I read a fantastic script that was action-packed and full of great characters. When I heard who was involved and saw the opportunity to work with Taika Waititi, who I think is one of the most brilliant directors coming through, I made the decision it was something that I wanted to be a part of," he said.
Read more to see what Karl Urban said about Skurge the Executioner: