S
ome of the coolest parts of the 
Thor 
movies have taken place off Earth. Lucky for us, it sounds like Marvel is embracing that for 
Thor: Ragnarok
.
President of Marvel Studios Kevin Feige just revealed that very little of the third Thor installment would take place on our lowly planet. In fact, Marvel in general is heading towards more spacey goodness.
"The upcoming movies will be as much up here [in space], as they are on Earth, starting with not Spider-Man, starting with Thor: Ragnarok," Feige said.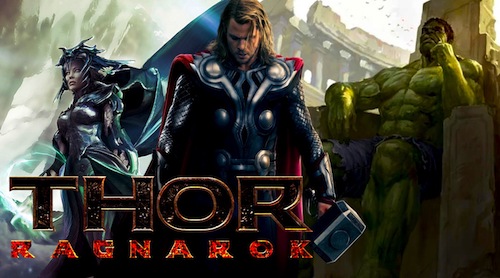 He delved into specifics about the newest flick about the god of thunder.
"There are three scenes on Earth in Thor: Ragnarok. Everything else is Agard, and not all of these worlds, but world that certainly…let's put it this way, in Thor lingo, it's beyond the nine realms," Feige teased.
Related: Taika Waititi Has Silly 'Thor: Ragnarok' Cameo Lined Up
He added, "There are other planets that we spend a lot of time on in Thor: Ragnarok, that certainly people would say, 'Oh, that's sort of like the Guardians world,' but they're just other areas of the Marvel cosmos universe."
Read more: