U
PDATE
: There are already a lot of cast members being added to the Marvel world in 
Thor: Ragnarok
, but another cameo was just announced.
Cate Blanchett
's 8-year-old son
Ignatius
will be making his big-screen debut alongside his mother.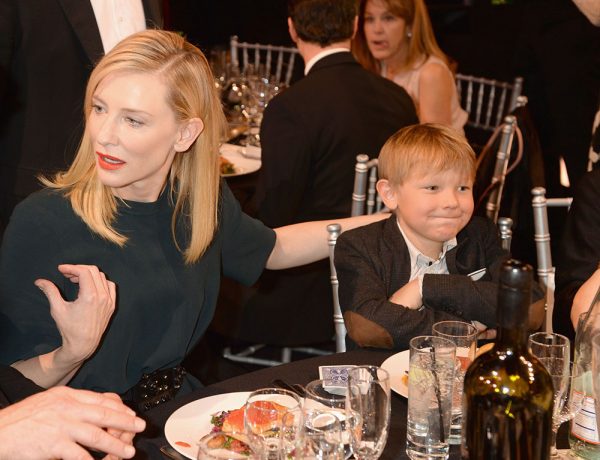 Cate Blanchett herself will be playing a character named Hela, who is the goddess of death according to Norse mythology. There's no news yet on whom Ignatius will be portraying.
Ignatius is Blanchett's son with her husband of nearly 20 years, Andrew Upton. They couple have three other children, Dashiell (14), Roman (12) and Edith (1).
---
It seems like Marvel always has some secret plots brewing, but thanks to social media, we get glimpses at the action. Thor: Ragnarok is currently shooting in Australia, and online tidbits are showing off some interesting reveals.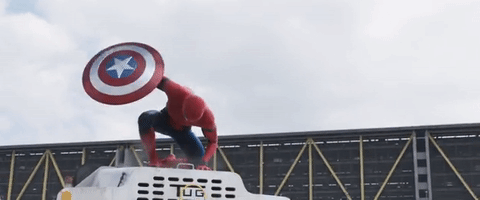 Spider-Man, whose portrayal by Tom Holland was debuted in Captain America: Civil War, may not be done with his cameos. Spider-Man: Homecoming is also currently being filmed and director Jon Watts found time to tweet some news.
In a message directed at Taika Waititi, director of Thor: Ragnarok, Watts wrote, "Is Spidey gonna be in Thor: Ragnarok? Pls give a heads up bc it's a long flight and we still have a lot to shoot."
He followed up with a humorous image of a Thor action figure with Spider-Man's face:
What if we just do half swapsies? Ragnacoming and Homerok? pic.twitter.com/rMviZNnAxA

— Jon Watts (@jnwtts) May 12, 2016
Waititi hasn't responded, and considering trailers have yet to be seen for either film, we're a little bit in the dark still. Spider-Man: Homecoming is due out on July 7, 2017. Thor: Ragnarok will follow on November 3, 2017.
Related: Tom Holland Posted the Most AWESOME Spider-Man Selfie
Read more to check out Tessa Thompson's behind-the-scenes photo from Thor: Ragnarok: