A
nd that's a wrap on
Thor: Ragnarok
! Well, almost. According to director
Taika Waititi
, they are scheduled to wrap this week.
Thor: Ragnarok started shooting in early July in Australia, and aside from a few stray photos from set, they've managed to keep the production pretty under wraps. However, some photos have been snapped of the actors offset, and Thor (Chris Hemsworth) and Loki (Tom Hiddleston) themselves even visited a children's hospital in costume.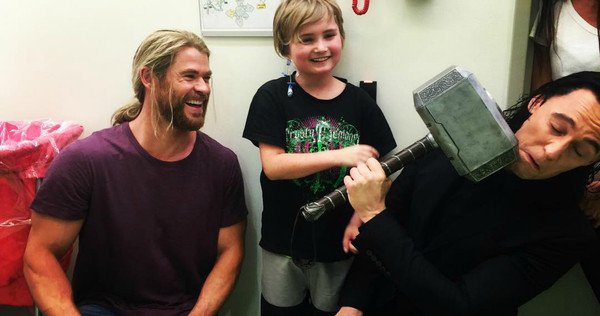 It's easy to see that they've had an awesome time shooting, and the stars have had nothing but kind words to say about Taika Waititi. His sense of humor helped earn him a place on the shoot, and it clearly wasn't put on hold just because he was helming a big-budget superhero movie.
Related: Cate Blanchett Spills on Taika Waititi's Zany Direction for Thor: Ragnarok
In fact, the notorious jokester couldn't go without ribbing a few of the actors in their last week of shooting.
Two days left. Gonna miss this pair of idiots. @chrishemsworth @twhiddleston pic.twitter.com/GlYlcKahQE

— Taika Waititi (@TaikaWaititi) October 26, 2016
Perhaps Taika Waititi is the true god of mischief in Thor: Ragnarok?
Read more to see what else Taika Waititi tweeted: